Matthew Austin Hunt opens his self-titled album with a kind of patriotic purpose song called "American Made." With so many contemporary consumer products made in foreign lands, Hunt wants it to be known that he is decidedly a man made in America. Sonically speaking, Hunt's music proves his origins too, as it's a filled with wonderfully rootsy American music.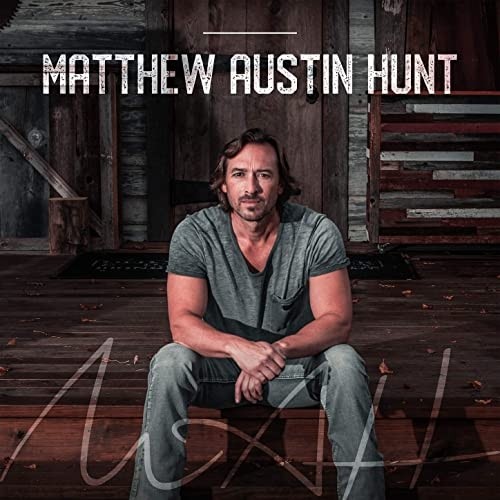 Hunt points to country outlaws, like Jerry Jeff Walker and Willie Nelson, as artistic influences, but has also been inspired by non-country folk, such as Stevie Wonder and Bill Withers. Oh, and Hunt is also a Texan, having graduated from Texas A&M. There, he even played in the university's Fighting Texas Aggie Band.
Yes, Hunt is American born and raised, but this doesn't preclude him from appreciating international locales, as well. One song on this 10-song effort is titled "Bye London Bye," is a type of love song to an English city. City's do have their own unique character, and Hunt sings about how he "fell in love in the streets of London." As he doesn't list a woman's name, this sounds to be a city-love song, rather than a song about the city where love once bloomed for Hunt.
STREAMING:
https://open.spotify.com/album/3hjy0JDoCgJUlDlE8VSVAV
This album is mainly filled with guitar music from a few different angles. One titled "Drip By Drip" is an aggressive electric guitar track, leaning closer to rock & roll, more than anything else. The album closes with "My Dear Friend," which is supported by acoustic guitar. It includes empathetic fiddle as an accompaniment. The song's lyric centers on the separation of friends. This person is going away, and Hunt tells how, "I hate to see you leave." A line about how these two ran down the block together, suggests these are friends that also grew up together. Friendship is a beautiful thing, and parting can be extremely difficult. At least in this day and age of the internet and social media, friends still have a way of staying in touch with each other, whereas previous generations only had letters and phone calls to continue communication. We can at least see each other with platforms like Zoom. Nevertheless, there's something truly special about physical contact with the ones we love most.
Another song, "Close To Me," along with "My Dear Friend," reveal Hunt's observable sensitivity. Although "Close To Me" expresses more of a romantic sentiment, it still spotlights Hunt's proclivity to write songs that are personal and emotional. Listening to this album, the listener never gets the impression Hunt pens songs as exercises in song form; as though he's challenging himself to step outside himself to stretch his musical muscles. This is not to suggest he doesn't stretch himself here, but to point out, instead, that when Hunt is inspired to write a song, this inspiration comes from personal experience. You're left with the impression that each and every one of these songs reflects Hunt's life. He's no sort of objective observer. These aren't characters he's dreamed up. No, these are all songs about Hunt's life, his primary source of inspiration.
Yes, Matthew Austin Hunt's music is American made. American music has a long, rich tradition, and Hunt mines this deep supply of musical goodness with his strong self-titled album.
https://www.instagram.com/matthewaustinhunt/
-Dan MacIntosh