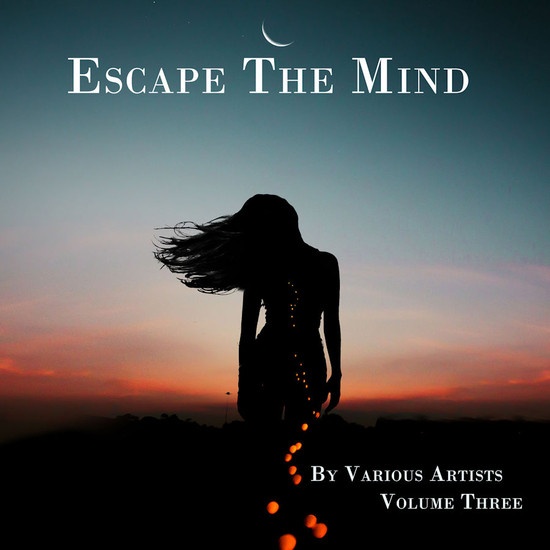 Deva Premal explores a soothing sense of calm on the mystical "Seven Chakra Gayatri Mantra". Gentle rhythms wash over the listener in a glorious haze. Instrumentally refined the whole of the piece has a simplistic beauty to it.
"Vajra Sattva Mantra – Diamond Light Transmission" shows off Paul Temple's RadianceMatrix incredible persistence. Patience proves to be an important ally for the way things evolve gives them a sense of true wonder. Effects linger on wafting up into the air.
The ebb and flow of Grayhawk's "Guardians of Goddess Thien Hau feat. Hai Phuong" pares things to the essentials. Careful delicate sounds intermingle to embark upon their own journey. Everything about it shines with so much light.
A casual cool jazz flavor tie together the whole of Jeralyn Glass's "Vibrance". Her voice has a seductive quality to it while it draws the listener in. Easy-going rhythms further add to the piece's majesty.
Extended techniques make Jason Campbell and Robin Campbell's "Reflect – Metal of Tao" a fascinating mixture of ancient and modern techniques. So much color flows through the whole of the piece. Layer upon layer is applied in an absolutely masterful way.
Hushed awe defines Mirabai Ceiba's "We Are The Mirror". Lyrics opt for a sense of poetry. Guitars keep things to the essentials as the song's hypnotic effect becomes palpable.
Robert Slap draws from Stars of the Lid's unique classical drone with "Migration". A waking dream of a piece it has so much majesty. Epic in its approach the whole of the piece lingers in the mind long after it is over.
"Ancient Canyons" features a blissful exploration of the mind, showing off Paul Temple's RadianceMatrix's deft skill. Nearly silent there is a hushed awe that defines it. Metallic ringing explore space with the utmost of care.
Slow and deliberate, Kevin Kastning's "Construction 2a" features impressionistic playing. Akin to Claude Debussy's work, the pace is the trick. He draws the listener into a carefully laid-out world.
The studious grace of Jeralyn Glass's "Gymnopedie 1" stuns. From the fragile drum brushes to the fantastic piano work, it all feels quite powerful. Building up and breaking down there is a cyclical quality to the piece.
Sun drenched with its splendor is Charles Brown's optimistic "Sunrise Serenade". Infused with a strong sense of hope, there is a happiness that runs through it all. The western twang of the guitar further adds to the spaciousness of the work.
Carefully placed samples give Bruce Lev's "Rejuvenation" tremendous power. Here the sampling defines the piece lending it a sense of clarity. Incorporation of field recordings adds to the pastoral beauty of the piece.
A tactile quality infuses Scott Kuchler's "Ambitabha" with a spirit of adventure. Guitars intermingle to create a cascading effect. Quite simple yet effective the buildup works wonders.
Line Up of all Award-Winning and Grammy® Nominated artists :
1. Deva Premal – Seven Chakra Gayatri Mantra 9:11 (Grammy® Nominated)
2. Paul Temple's RadianceMatrix- Vajra Sattva Mantra – Diamond Light Transmission 15:24
3. Grayhawk – Guardians of Goddess Thien Hau feat. Hai Phuong 6:06
4. Jeralyn Glass – Vibrance 7:59
5. Jason Campbell and Robin Campbell – Reflect – Metal of Tao 5:07
6. Mirabai Ceiba – We Are The Mirror 6:31
7. Robert Slap – Migration 4:54
8. Paul Temple's RadianceMatrix- Ancient Canyons 9:07
9. Kevin Kastning – Construction 2a 6:09
10. Jeralyn Glass – Gymnopedie#1 8:45
11. Charles Brown – Sunrise Serenade 3:14
12. Bruce Lev – Rejuvenation 7:25
13. Scott Kuchler – Amitabha 2:23
Record Label: Bongo Boy Records
Territory: Worldwide
Official Website for album: https://bongoboyrecords.com/escape-the-mind-vol3/