With a slight gallop and a rough-edged string harmony hanging over the horizon, the groove in "Beneath That Willow Tree" carries us to a world of undying bluegrass bliss without skipping a beat. This track, one of sixteen found on the new album Tribulation from Appalachian Road Show, is definitely among the most rhythmically satisfying on the LP, but it's hardly the only song here with a sensuous, almost hypnotic tempo. If you dig 'grass as much as I do, I can tell you that Tribulation is a record that never disappoints – mostly because of its somewhat unparalleled multi-dimensionality.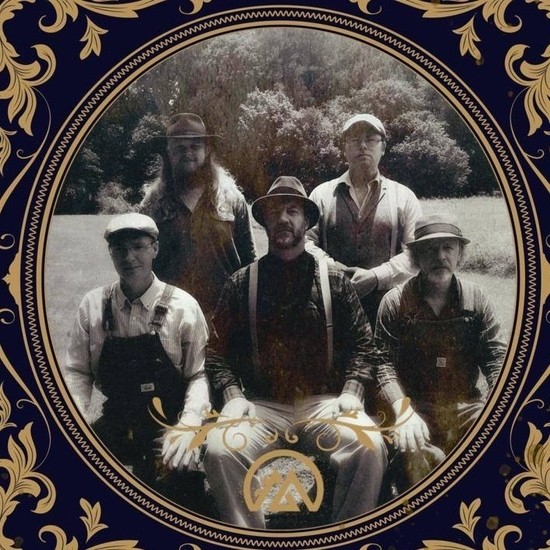 URL: https://www.theappalachianroadshow.com/
Beyond the beats, all of which are produced through the movement of the string instruments, the lyricism in this latest offering from Appalachian Road Show feels like a particularly important centerpiece in every song in the tracklist. They breathe a new life into the relics "Goin' Across the Mountain" and "Beneath That Willow Tree" that instantly gave me chills when I listened to these numbers over the past weekend. From spoken word bits like "The Old World & New Sounds" to the gut-wrenching poetic dispensing of "Tribulations," I can tell that this crew has a lot of love for the culture they celebrate so proudly.
No matter where you listen in Tribulation, you're bound to find a fantastic string arrangement. Instrumental content like "The Appalachian Road" can always supply an audiences with a virtuosic show of strength found exclusively in progressive bluegrass, and in intermission-style spoken tracks like "Hardship, Hope, and the Enduring Spirit," even the subtle strumming of strings in the background seems to have an effect on the emotional tone of our narrator's tale. We flow from one chapter to the next seamlessly in Tribulation, which is rather impressive when taking into account how stacked the material is here.
There's an unspoken elegance to the singing we hear in "Don't Want to Die in the Storm," "Goin' to Bring Her Back" and "Gospel Train" that I haven't been able to shake since recently acquiring this record. It wasn't as evident in Barry Abernathy & Darrell Webb present Appalachian Road Show, but in these tracks, we can appreciate just how much of a controlled execution this group has when the mood is right. In more ways than one, the rich history of Americana flows through the veins of Tribulation like no other album I've heard in the last couple of months (which is really saying something if you follow the underground beat these days).
ABOUT SHORE FIRE MEDIA: https://shorefire.com/roster/appalachian-road-show
You don't have to be a bluegrass addict to get into Appalachian Road Show's new album, but those who are will probably find themselves giving it more than a warm welcome this spring. Tribulation is hitting record store shelves at a time when this genre of music is finding another wave of support, and yet its success doesn't feel dependent on any sort of burgeoning trends within the industry today. Appalachian Road Show is a one of a kind project produced by one of a kind artists, and in my estimation, their work couldn't be much more vital to the preservation of this fabled American genre.
Gwen Waggoner