Scary. Ominous. Haunting…..but so good. "Silent City," the latest video/single release by the New York based psychological goth/glam band The FMs, released on TRAX Records is the epitome of today's environment…..only it was written in April of 2019. The violet sky's and grayish background of the desolate New York City tells the tale of a pandemic where everyone is isolated inside their homes. The city is an empty shell surrounded by the fear and terror of the mysterious disease….but again, it was written last year.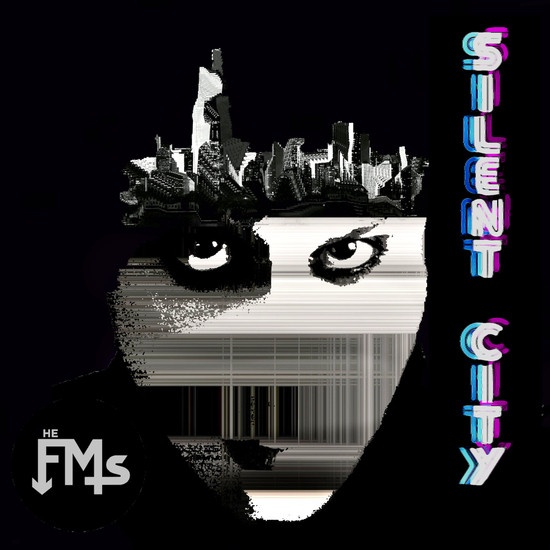 Is lead singer of the mystical band Matte Namer Psychic? I hope not. His reverberating lyrics jump out at you in a warning offering little hope. "Stay inside, you will be alright"….. make sense? The music fits the tone. The song is arranged as cautiously as the current atmosphere. Alice Cooper's new song has nothing on "Silent City."
The FMs (Femmes, female to makes, f**k me sillies) began through the friendship of Matte Namer and Frankie Rex and their "perceived duality yet infinite spectrum of gender." The FMs make apologetic dance rock anthems advancing androgyny and activism for the 2020s. The band has also recently appeared in the Showtime movie "Fluidity" and has a loyal following that is growing every moment.
"Frankie Rex and I were both born in New York City and spent our entire lives there. It's both exciting, strange and humbling to be releasing this song and video right now in the midst of a really tragic time for the city. This city has given us so much and this is our love letter back to it."….Matte Namer
The video is a masterpiece of attitude and rhythmic artistry. The song is the same. Together they evoke a surreal and revolutionary wake up call to the world. The tune is addictive and courageous. It's like a short science fiction movie that keeps you on the edge of your seat. It's definitely worth the ride! 
4/5 Stars
Watch the "Silent City" music video by The FMs here:
Follow The FMs on the web:
https://thefmsmusic.com
https://facebook.com/thefmsmusic
https://soundcloud.com/thefms
https://twitter.com/thefmsmusic
https://thefms.bandcamp.com