Paul Haas will release the album "Long Long Time" on June 26, featuring the already-released single "She Told Me". It also features the songs "Long Long Time", "Shake It Up", "Listen To The Wind", "Suzette", "This Is How You Love Me", "Keep Telling Those Lies", "How Many Times", "Waste Of Time", and "Easy Lovin'". Be sure to give it a listen if you are fans of folk, country, indie, and rock music. Also, if you like songs that tell stories, you will likely enjoy this album.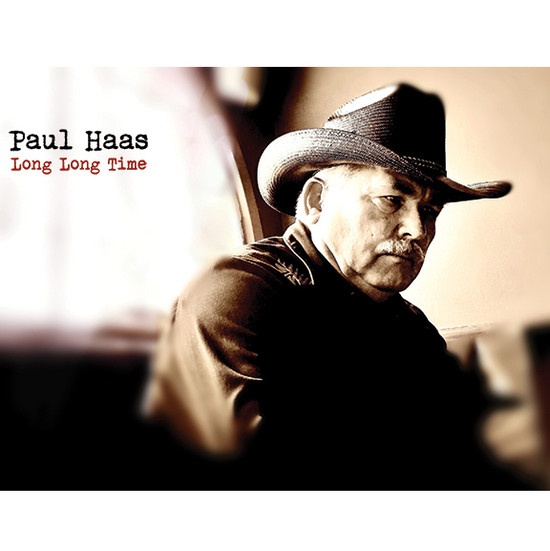 There are some reoccurring themes throughout this album. Listeners should expect the instrumentation to be driven by acoustic guitar and other acoustic string instruments, played in a chord progression and style akin to country music. Most songs are mid-to-up tempo regardless of the content in the lyrics. For example, Haas sings "I'm breaking your heart again" in an upbeat, playful tone, as it quickly becomes apparent that is his style of singing.
Speaking of which, listeners can clearly hear the passion in Paul Haas' voice as he sings. One should be able to tell that he feels passionate about the lyrics and is proud of his music. This is an asset much needed in music, as it allows listeners to form a connection with Haas.
Still, such a connection by listening to his music is nothing compared to watching the album's teaser video. In it, his music plays while he talks about the making of the album and his background. He talks with a cowboy hat on and an acoustic guitar, and makes sure to name and thank his band, producer, and engineer. In the video, he comes across as a grateful person, something that is unsurprising when listening to the passion in his voice while he sings. He explains the heavy usage of harmonies on the album by saying, "There is no greater joy for me than to listen to the blending of voices. It just makes things go into the stratosphere for me."