Cleveland indie-folk artist, Emily Keener, announces the May 11 single release of "Nap." A response to feeling overwhelmed by the state of the world, the song delves into the desire to become enmeshed with someone. It's off the album, I Do Not Have to Be Good, due out May 22.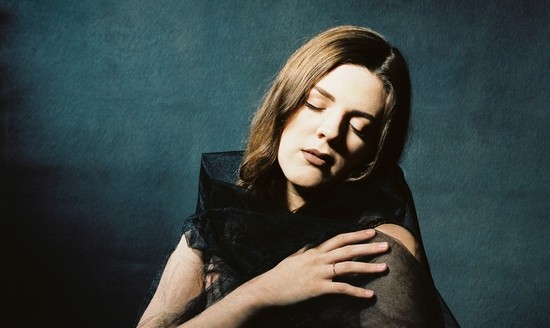 Keener says, "I wrote it to explore the deep confusion that arose as I let go of the religious certainty that was my foundation in childhood. When life feels like 'too much,' I tend to want to hole up, sleep forever, and lose myself in something–or someone–else." A relatable outlook in times likes these, it taps into the feeling of helplessness in times of suffering. "Nap" threads common humanity to the universal emotions engulfing us in times of crisis. As the world tries to find normalcy, it can also find a certain contextual familiarity within the song's lyrics: "Nothing to do, nowhere to run to/So we might as well sit around/Picturing the end of the world/Thinking about how I'll record the sound."
On her upcoming album, I Do Not Have to Be Good, Keener colors her plaintive and introspective lyricism with a frailty that longs for connection and understanding. When Keener began working on the new album with Dalton Brand at WaveBurner Recording, she consciously broke away from the belief in perfection and purity as being necessary, or even possible. She says, "Despite a loving family, my personal experience with a Christian upbringing led me to develop deep self-censoring, self-doubt, and the belief that I must always present as kind and good regardless of how I feel." The album is a call to free censored desires and doubted truths.