Influenced by the urban culture at an early age, J. Fontaine went from a successful break dancer to a prolific songwriter, producer, rapper and vocalist. He's been sharpening his skills for many years arranging music for himself, investing in the musical careers of others and executive producing independent films – all that has earned J. Fontaine respect within the entertainment industry.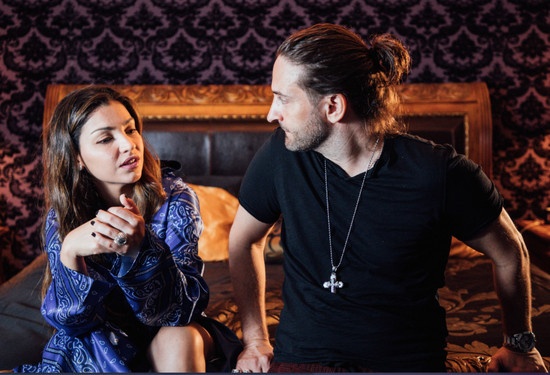 J Fontaine's tenacious artistry is proof that a young Italian kid coming of age on the outskirts of Philadelphia bordering South Jersey and influenced heavily with hardcore hip-hop, R&B, Latin and pop music could make his dream of performing on the big stage a reality. The close proximity to New York City allowed J Fontaine to record with established music artists such as Joe Budden, Kristinia DeBarge, Kim Caldwell, Kid Daytona, Thara Prashad and even executive producing a Serius Jones album.
Now it is time for J. Fontaine to drop his new single, "Que Lo Que" from his latest album entitled, BLUE CURACAO on his own imprint Jersey Mint Records. J. Fontainesays of the new sexy single, "Que Lo Que" – "I can't think of a place that I would rather be then at night under festive lights with some light Spanish guitar music and a warm summer breeze."
BLUE CURACAO also features the dreamy arraignment of "Fancy Things" which promises to whisk you away to a vintage America and the soulful "Break Loose" empowering those devastated by a failed relationship with a substance abusing partner.
J. Fontaine takes great pride in his music videos. As the result of his experience, network and extensive knowledge of film-making, he is able to seek out Hollywood level film crews and supporting cast. With the release of BLUE CURACAO, know that each of the videos are well thought out and executed with purpose. The video for 'Rider' features full cinematic production, which J. Fontaine hopes ushers in a new wave method of music video production.
J. Fontaine's film and acting credits include Executive Producer of the full feature films, The Mint where he wrote the story and acts alongside Jersey Shore's J-Woww and in Worthless where J. Fontaine starred alongside Tara Reid.