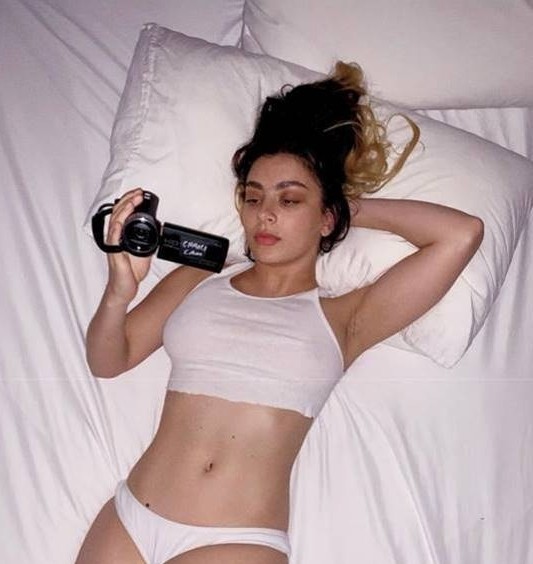 Released today, Charli XCX's new album 'how i'm feeling now' is a completely unique prospect. Executive produced by Charli, A. G. Cook and BJ Burton and written, recorded and released in isolation due to the effects of the current COVID-19 pandemic, the album is completely indicative of the times; finding Charli using whatever tools she has at her disposal during the record's 6-week creative period. The album invites collaboration in a new way, welcoming fans to give feedback on every aspect of the record; from contributing to videos, to songwriting choices, to single selection and more. This approach results in an album that's completely DIY in essence, but still feels inherently daring, introspective, and unpredictable.
DSP – https://xcx.lnk.to/howimfeelingnow
https://www.instagram.com/charli_xcx/
With 'how i'm feeling now', Charli XCX has, with the help of her Angels, built her own emotionally raw, relentlessly progressive world from inside the comfort of her own home. The album has, as with quarantine itself, exposed a new way of not only working, but thriving under unprecedented conditions; maximizing the use of all the tools at our disposal to create vital art that feels like it could've only been created under these conditions. 'how i'm feeling now' is an urgent expression from one of the most adaptable, exciting pop artists working today, but it's also a space for those who listen to feel safe enough to express themselves however they wish at a time when we need it most.