So, you have decided to make new interesting acquaintances or even find a soulmate. But for some reason, all in vain. What could be the reason? Could it be you? No, most likely, you make one of the common mistakes of online dating. And we'll talk about these mistakes today.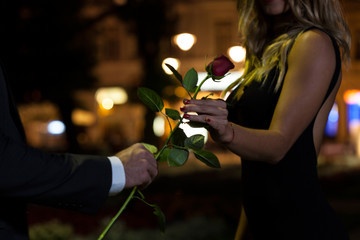 Mistake №1. Unsuitable dating website
Many people start searching on social networks – Facebook, Instagram, Twitter. Sometimes it is indeed successful. But more often the search ends with nothing. The fact is that not every social network user is looking for new acquaintances. At the beginning of the 2000s, the situation was different – everyone was happy to get acquainted with people. It was new and aroused great interest. Unfortunately, this is no longer happening this way.
Use special services – video chats or dating websites/applications. There are hundreds of them, and their audience is much more willing to make contact. Among the most popular websites are:
Match is a website and a mobile application, one of the leaders among analogs. Registration and basic functionality are provided for free.
Badoo is also a website and an application to find people of interest. Today it is one of the largest networks in the world.
Tinder is one of the most downloaded software for smartphones, helping to get acquainted, communicate, and meet in real life.
CooMeet is a random video chat, allowing you to connect to the interlocutor in just one click. Registration on the site is not required, while the interlocutors are selected randomly and exclusively of the opposite sex.
Omegle is a very popular anonymous video chat. You do not need to register here either. You can start chatting right away.
This is only a small number of Internet websites where people find each other, communicate, meet in real life, and start relationships. When choosing between social networks and dating websites, it is better to give preference to the latter.
Mistake №2. Bad profile photo
Take this seriously. Your portrait is the first thing that can attract attention, as well as push a person away. Statistics show that girls click on pages with a large emotional profile photo more often. The face should be clearly visible in the picture. A smile and a fresh look are the best decoration.
Forget about photos with your friends. It is only you who should be in the picture. There should be no alcohol and cigarettes in the picture because this also repels. And in general, try to ensure that there is nothing superfluous in the photo. It is distracting and annoying.
And lastly, your photo should be recent, not a 5-year-old one. It is not necessary to update it every week. But uploading a picture from graduation, when in fact you are 30 years old, is a bad idea.
Mistake №3. Empty profile
This does not apply to video chats, where you essentially do not have an account as such. But dating websites and dating apps are different. Filling out the profile is as important as the photo. Believe it or not, the interlocutor wants to know something about you before starting communication. State your age, interests, education, a city you live in, and everything that you consider necessary.
An empty account is boring. It says that you either hide something, or that you are lazy to devote a couple of minutes to do this. And if so, why should anybody be interested in you? Tackle this issue!
Mistake №4. Excessive perseverance
Do not overwhelm the interlocutor with messages. If they have not answered, wait, do not clog the conversation. Perhaps the person is simply distracted or busy whereas you will show your excessive obsession. Will they want to meet you after that? It is highly doubtful.
The same applies to assertiveness in the matter of a personal meeting. Even if it seems to you that it is THE person after half an hour of communication, do not rush to make an arrangement to meet. Firstly, the interlocutor may have a different opinion. And secondly, such a rush will only scare away. Take your time, at first limit yourself to online communication.
Mistake №5. Fixation on one website, application or even a person
Think about whether you are knocking on a closed-door? You may have chosen the wrong resource for online dating and socializing. Try something new! Anyway, expand your search radius, use different websites. The more, the better. Start with the free ones. If there is no success, try the paid ones. The chances are usually higher there since there are fewer bots and more people interested in getting to know each other.
And, of course, do not get obsessed with one person. If you have a mutual interest, this is one thing. But if not, save your time and nerves. Continue your search. Sooner or later it will bring the results.
Mistake №6. Missing people
When a person suddenly stops communicating and disappears for several days or weeks – this is unpleasant. If you have already started talking with someone and you are serious, try not to disappear. Especially in the early days when you only get to know each other. It is more convenient to use dating applications, rather than websites in this regard. So, you will receive notifications of new messages and be able to respond faster.
Of course, situations can be different. And it's not always possible to answer immediately. But if you know that for several hours or even days you won't be able to answer, it would be nice if you warn a person about this.
Mistake №7. Lost moment
Almost always, the main goal of online communication is to end up meeting in person. And this needs a perfect moment. We wrote above that you should not rush. But the delay could be even worse.
At first, you and your interlocutor will actively communicate online. Discuss various topics, talk about yourself, and so on. But sooner or later, enthusiasm will begin to fade. This is a natural phenomenon because any conversation on the Internet runs dry over time. And then it is very important to continue communicating in person.
If you notice that you began to exchange short phrases without much enthusiasm, it's time to meet each other in person. This will be a powerful push! Go to the cinema, meet in a cafe, take a walk in the park. That is, come up with pleasant and unobtrusive leisure for both. Perhaps this moment will become an onset of your long and breathtaking relationship. Do not miss your chance!