When Jon Century chose to dissolve his powerhouse hard rock group Into Century after 12 years, hundreds of shows (from Europe to Los Angeles), multiple European record deals and several hit videos ("Dare," "Nobody's Slave" on MTV and MTVu, he wrote the soulful ballad "The Past is Not the Past" to help him make sense of what he had been through while expressing his desire to embrace fresh creative possibilities.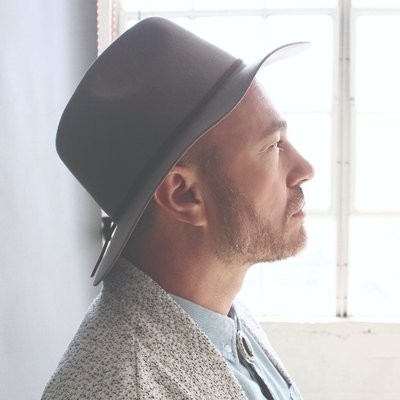 Surrounded by lush ambience and an easy rolling pop/soul/electronica flow, the Danish born, Los Angeles based vocalist and songwriter sings, "But tell me the use of dreams/If you don't believe that they could be real?" The next verse doubles as a form of mission statement for Century's new full length collection that marks his first ever U.S. release under his own name: "I'm gonna wake up singing/picturing the world will be listening/I'm gonna try to get lost/lose it in the music."
This sets the stage for an extraordinary, sonically and rhythmically eclectic nine track set that's all at once exhilarating and seductive, infused with adult pop, rock and electronica and driven thematically by a deep seated social consciousness and a sense of hopeful romance and emotional and spiritual reflection. While Century builds upon his catalog of songs (as founder and frontman of Into Century) tackling issues like human trafficking, his emergence as a solo artist allows him to share more a more personal side of his life and artistry.