Global pop sensation CAROLINE has officially unveiled her first painfully realistic song about the mind games in a toxic relationship. "On & Off" is available now at all DSPs and streaming services; an official daily video series is streaming now on Youtube. With the release of her powerful dance-infused new anthem, CAROLINE continues her reign as the princess of meaningful pop while detailing an extremely volatile and emotionally heartbreaking "On & Off" relationship. "On & Off" is the first new song to be released from CAROLINE's new heartbreak era, where she plans on showing a more vulnerable and realistic side of herself.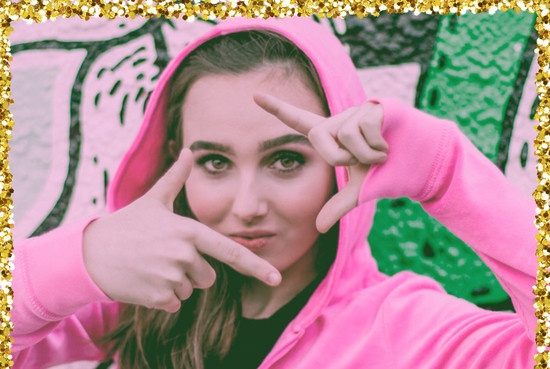 "On & Off" represents a new era in CAROLINE's career. However, she partnered again with Dan Book (Britney Spears, Demi Lovato, 5 Seconds of Summer, Selena Gomez, Miley Cyrus) who produced and co-wrote her debut single "I Know Better."
In December, CAROLINE celebrated her extraordinary year with an energetic performance opening for The Abba Show. "Already There" arrived as her first song of 2020 and quickly became a fan favorite. Both "I Know Better" and "Already There" have earned millions of streams. "Already There" even became a viral hit on Tik Tok with over 100 million views and an iconic dance that every teen girl knows. Not only have CAROLINE's songs been streaming and social media hits, but they've also been radio hits. "I Know Better" had an impressive response with over 100 radio stations spinning the electro-pop dance anthem while "Already There" swept the floor with 150 radio stations adding "Already There" to their playlist.
CAROLINE is a rising star with a unique voice with a clean, fun, positive, and wholesome image in the mainstream that today's teens desperately need. She has supportive fans that she calls her "BFFs" because they aren't her fans; they are her friends. She wants to help teens not feel alone in the isolating world of social media and bring attention to the current teen suicide crisis. CAROLINE is a distinctive star who uses her platform for the good of humanity and strives to improve the world and change unhealthy societal norms.