Falling into a genre he likes to call beyond basic rock and roll, Conrad Ashton's goal as an artist is to spread the emphasis and the effect of each song to the listeners head, heart and body. By taking this approach to his music, his performances, and his writing, Conrad Ashton delivers true-to-life rock music. What's interesting about Ashton is that artist and person are one – he doesn't profess to have any sort of OTT alter ego. This working class lad is straight-talking and true to himself, using his art as a form of communication. What you see is what you get.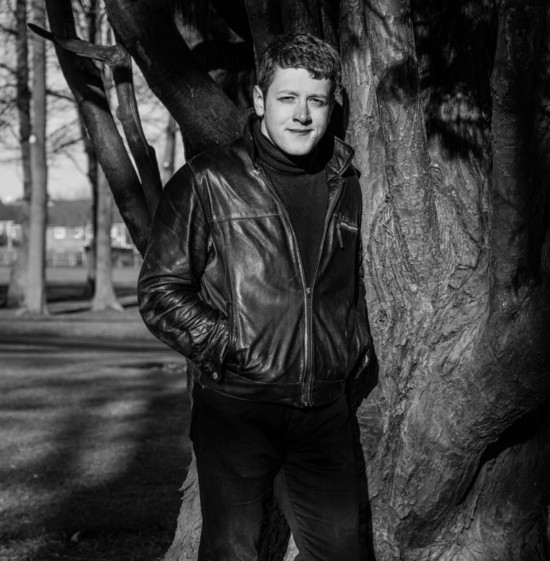 Latest single 'Time' showcases Ashton's powerful voice and melodic sensibility. His words tell a story and make us want to know more about Conrad's musical and personal world. We had to check out past releases because we were curious – and they didn't disappoint. Last single 'Anna Jean' is also wonderfully narrative and like 'Time', fuses modern and classic rock together in a refreshing way. You can definitely relate to Ashton's songs – this is the music of a true rock raconteur.
Conrad's musical journey began at the age of ten while watching The Who on TV for the 2005 Live 8 concert in London's Hyde Park. Watching the way Pete Townshend, the guitar player from The Who, performed with such heart and vigor, inspired Conrad to get involved in the new school music course and learn to play the guitar. By the age of twelve, Conrad was studying guitar, writing songs, playing in local bands, and jamming with any musician at every opportunity possible. It seems that Conrad is one of those musicians for whom music is not merely an option, but a necessity – his way of making sense of the world.
'Time' is out May 22nd, and is set to be followed with a 4-track acoustic EP this August, which includes a stripped-back version of 'Time' thrown in for good measure.