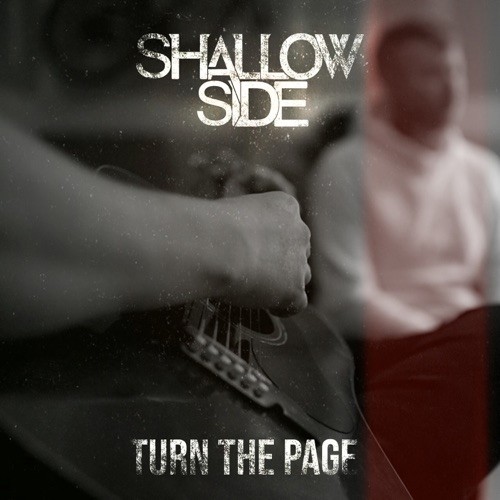 Shallow Side offer a stripped down, soulful take on Bob Seger's classic "Turn the Page". Proving to be a timely cover, the way the piece unfurls grants it a unique grace. The whole of the track opts for an intimate quality. Forgoing electric guitar and drums, the whole of the weight relies upon a spares number of instruments. Yet they prove that they can do a lot with a little. By going with the acoustic guitar, they add a poignancy to the piece one that matches the confessional lyricism. Right in the center of it all and truly the beating heart comes from the powerful vocals. Their vocals have a world-weary quality to them for they maintain just the right sort of reflective atmosphere.
—
With only the plaintive strings ringing true, the song starts off on a hushed reverent note. Due to the minimal approach every single moment is carefully considered. Gestures are small yet significant. Bob Seger's original certainly encourages this approach, but to hear it executed so faithfully feels doubly reassuring. Vocals too seem to fall into Bob Seger's singing range adding to the authenticity of the piece. However, their take on it does appear to be distinctly theirs while they add a bit more depth to the original, avoiding any sort of guitar heroics and opting for something more satisfyingly subdued.
DSP – https://ffm.to/ssturnthepage
"Turn the Page" reveals Shallow Side to be a thoughtful band doing a tried and true classic justice.