Right off the bat I am hit with a powerful portrait of a Native American on the cover of this album, which gives off a very strong presence. Ken Dunn certainly matches the intensity of the mighty yet peaceful warrior depicted on the cover with easy-breezy, thought-provoking tunes. 'Ashes In The Morning' is Ken Dunn's 9th release and I have to say that it's a true winner in my book!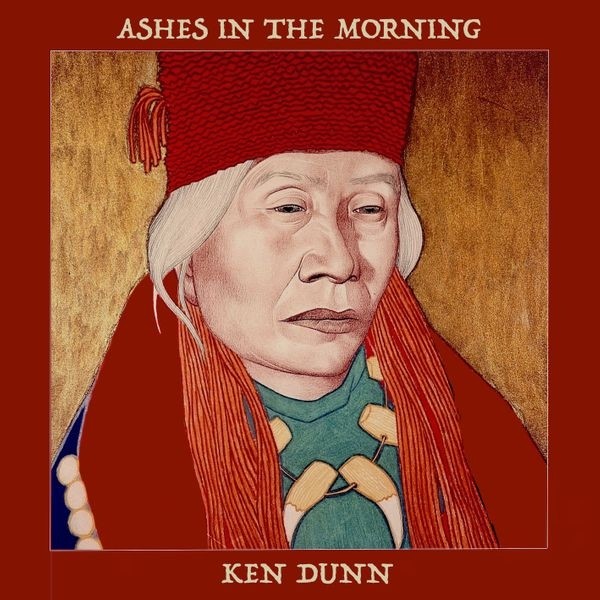 Ken Dunn is a passionate singer/songwriter who unquestionably wears his heart strings on his musical sleeve. Ken incorporates numerous elements from Americana and Folk to high quality acoustic Indie. The overall effect is just an inviting blend of music that rushes over you and leaves a lasting impression. There are nine, finely-crafted compositions on 'Ashes In The Morning' and each song has its own feel and own identity. The record starts up with a song titled "King High Tide" where you actually hear the sincerity in Ken's voice and get heartfelt & direct lyrics such as: "Rise above the fear and greed". The next track, "Come Back Joni", exhibits a real, earthy substance with a subtly sweet melody. "Come Back Joni" is like a big wave of comfort headed out to the musical sea of life. On "Talking Tales of Wandering", Ken Dunn is marching to the hopeful beat of the drum while you will heed the warning call and always serve to love & love to serve on "Red and Purple Too". Track five, "Deep In The Hive", has a deep impact on the listener while including a solid-as-a-rock sentiment. "Deep In The Hive" offers up a military march drum roll that invades our ear canals and conquers our audible perceptions. Moving along, we dive into "Water Is Life" that incorporates a simple & steady flow along the calm current within the sound waves. Track seven, "Doomed", Dunn goes back to basics while rediscovering oneself in the face of adversity & evil. "Doomed" isn't all doom and gloom, but allows us to find ourselves again and to always remember that "This song lives on". Prepare to get injected with catchy chords and love & laughs on "Laughter In Your Veins" and then Ken closes things out with "Farewell To The Cages" where our souls carry on and shine on forever.
Ken Dunn writes and performs gripping songs that are easy listening plus the messages behind each and every song speak volumes. I have to say that the material here is just top-notch while relating to humans and the times. Just as the Native American Elder is portrayed as a strong, silent type that possesses much wisdom & strength, Ken Dunn is a music warrior of sorts spreading songs about love, life, truth and everything else in between. 'Ashes In The Morning' is a phenomenal album with glowing notes and deserves the highest recognition among the music community.
By Jimmy Rae (https://twitter.com/2JRae)