YouTuber-turned-musician, Blanks, has dropped 'Silly People', his latest single which attempts to unravel the tangled and convoluted emotions of everyday life, as it currently is right now. With all the chaos going on in the world and normal life and routine being changed for the foreseeable future, now is the perfect time to reevaluate the ways in which we live our lives and search for meaning.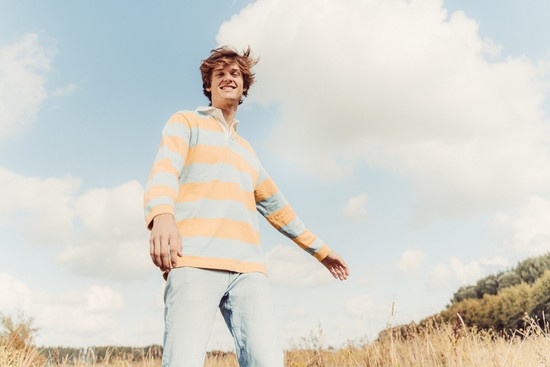 With 'Silly People', Blanks does exactly this, and encourages his listeners to do the same. Inspired by the massive shift in all of our daily routines which the planet has just undergone, the song speaks about people searching for meaning "in all the wrong places… In the midst of living, we seem to forget how to actually enjoy it," says Blanks.
It's a characteristically introspective track from the man who has become known for his pairing of upbeat, 80s style synths and beats with philosophical and honest lyricism. The track stands amongst his discography of songs about leaving parties early, and loneliness and frustration during lockdown – but you'd be mistaken if you thought these songs were sad.
Blanks takes serious topics and turns them into fun songs, without ever making light of the subjects in question. Instead, he points out the concern or worry, translates it into effortless poetry, and then shrugs his shoulders and tells us to dance anyway. Because the world always looks a little better when you're dancing.
Listen to 'Silly People' down below and make sure you follow Blanks on YouTube and Instagram @musicbyblanks to stay in the loop!