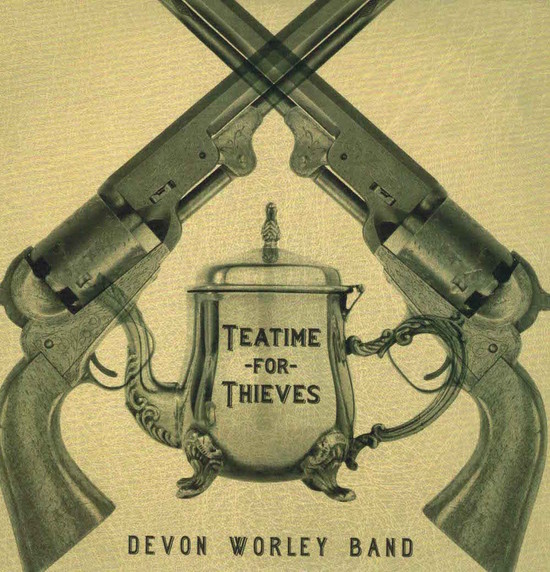 Country music today is taking on a new dimension as artistes are not afraid to push the boundaries of sounds as we know it. Devon Worley Band is at the forefront of the musical revolution of country music, led by Devon Worley, a native of Minnesota. The band has been together for a number of years now and have proven their musical difference under the young leadership of Devon. Their body of work has also become popular among country music fans all around the country who have now come to expect an exciting, edgy brand of country music from the musical quartet.
Recorded in Nashville, "No Fool" is the lead single off the "Teatime for Thieves" EP. The first thing you'd notice when the song comes on is the powerful vocals that Devon has. And boy does she rock with it like a veteran of the game. Devon's voice is hard to associate with her tender years, and at 22 years old, you can barely tell that the voice belongs to a young one. The opening guitar riffs are captivating and as soon as Devon's vocals step in, you find yourself trapped by the magic that the melody weaves. She tells the story of a lady in love who sees through her lying partner for exactly what he has and refuses to go back to the way things are. The lyrics of "No Fool" are poignant and the storytelling is exquisite, as the subject of the story declares her strength and refusal to go back to the way things were.
Devon Worley Band continues to be impressive as they have over the years and this new EP is a new way for them to show their evolution from a country band to a country-rock band, stylishly delivering the best of both worlds to their fans. You can't really call Devon Worley Band a rock band, nor a country music one either, which is a testament to the amount of development that they have achieved in so few years. The band also seems to have taken further shape and built a synergy that is apparent in the slickness of their sound, all effortlessly combining their talents into making music that blends different genres and still rocks hard.
"No Fool" is a journey of self-worth and discovery, and another reason why Devon Worley Band is one to look out for at all the upcoming country festivals once the covid-19 lockdowns are over.