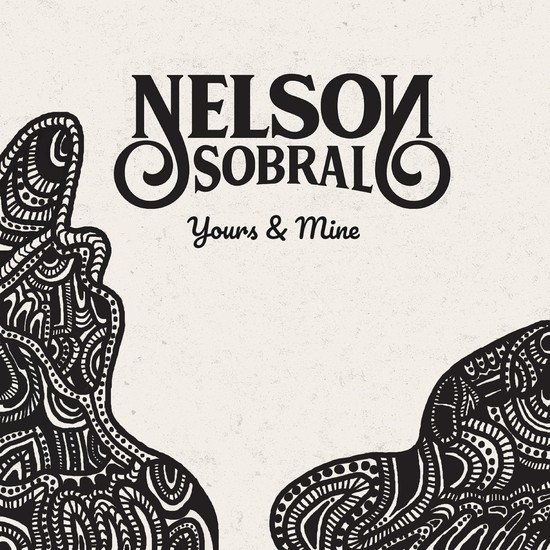 Nelson Sobral is most certainly musically-inclined and musically involved coming up with ear-catching material as a solo artist. Nelson is also a co-writer and guitarist for rock and roll band The Celebration Army, plays lead guitar for soul/R&B singer/songwriter Jeremy Voltz and plays bass for singer/songwriter Mattie Leon. When playing live, Nelson's band goes by The HoneyGrams and they are: Rafael Rodriguez on drums, Jack-James Lemaire on bass and Josh Young on guitar. Surrounded by a constant flow of musical notes & styles, this Toronto-based guitarist & singer/songwriter is ready to bring it on home with his latest creation titled "Yours & Mine". This single also includes an official lyric video that adds even more appeal to the song:
Nelson Sobral penned this song about a year or so ago and it's about loving someone unconditionally with their faults and all. The message is that nobody is perfect but that everyone could use some love from time to time. Nelson combines elements of: rock and roll, pop, blues, country and roots rock and the final result is a reinvigorating Americana blend. As soon as I hit Play on "Yours & Mine, I am immediately hit with a very cool groove that will get you swayin' to and fro. With pleasing riffs, hooks and melodies in place, this song is sure to get your attention. Nelson Sobral has an easy-going persona about him and in turn the music comes across as inviting & relatable.
Lynyrd Skynyrd sang about "Mr. Breeze" and Nelson Sobral definitely has that easy-breezy feel on "Yours & Mine". I truly enjoyed the flavor and direction of this single because it is catchy but nothing over the top about it. The single is due out May 01, 2020 and I'm sure will be a Big HIT! Again, I'll leave with lyrics from the great Lynyrd Skynyrd: "Baby, be a simple, really simple man. Oh, be something you love and understand. Baby, be a simple, kind of simple man". Simply put, Nelson Sobral is the real deal and "Yours & Mine" will connect with many people.
https://www.nelsonsobralmusic.com/
https://open.spotify.com/artist/5SJdiCQhJ6FdXxbMjn6try
https://music.apple.com/us/artist/nelson-sobral/1005698432
www.instagram.com/nelsonsobralofficial
www.facebook.com/nelsonsobralmusic
By Jimmy Rae (https://twitter.com/2JRae)