Pet Puma are an unlikely band to say the least. They bring together the varied talents of a professional stuntwoman, Instagram influencer, dungeon master, entrepreneur and songwriter. It's unsurprisingly that this melting pot of influences and differing points of view came together to form a sound which is truly unlike anything else in the music scene right now.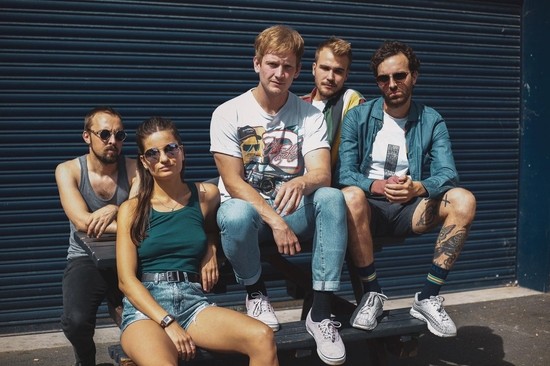 But don't just take our word for it. Alex Noble, from BBC Introducing themselves described this band and their debut offering as "something sublime" as he introduced the first ever radio play of the single. Praise indeed from one of the most prestigious awards for new musicians in the country.
https://www.facebook.com/PetPumaMusic/
Debut video for single 'Spaceship' sees the band enacting a nostalgia-tinged children's TV show from the 80s, with subtle tongue-in-cheek nods to the camera for the benefit of any adults who may be watching. The band team up together to create their very own spaceship out of cardboard and glue before using it to shoot off into the stars.
'Spaceship' is a song which takes you in outer space, all the while pinned down by those funky and unrelenting basslines and keyboards. It's the perfect song to escape the anxieties of the current climate – full of childlike wonder and fun, yet with mature influences such as Prince and the Mystery Jets made abundantly clear.
It's the perfect song to take you somewhere else during your isolation period (another planet perhaps…?) Watch the video down below and make sure you follow the band on their social media to stay up-to-date with the latest live show and release date information!