Bray Gurnari, leader of San Francisco's Bray & The Dens, has been described as one who creates music with "Bowie-esque hooks." However, "I Guess I'm Changin'," a single from his act's forthcoming Stingray album, doesn't put off too many Thin White Duke-lique vibes. Instead, it's a relatively straight forward pop tune.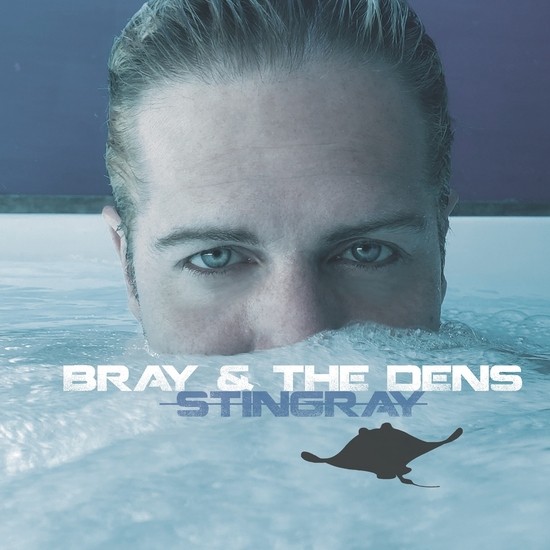 The track begins gently with a jazzy electric guitar intro, before Gurnari's quiet vocal enters the mix. His lyrics betray the easygoing feelings of the song's overall sonic. The song's general message is about change. It suggests Gurnari worried a lot, at least in the past, but now he's not quite so worried. He doesn't care about the same things he once cared about, he tells us. This is not for a lack of empathy, one gathers, but because he's stopped worrying about many worrisome issues of the past. He even admits, "I don't wanna die anymore."
By saying how he doesn't want to die anymore, it's clear this song's message is about a whole lot more than merely turning over a new leaf. Would it be too much of an extrapolation to think Gurnari was previously on the verge of suicide? He also talks about feeling like he was previously under water. So, maybe he wasn't physically drowning, but could he have been caught beneath the undertow of his own depressed emotions? It's certainly suggested by some of this song's cryptic lyrics, at least.
https://www.instagram.com/braymusic17/
One evidence that he's no longer in that bad place, and again on higher ground, is also suggested by this recording's musical style. If he was still grappling with suicidal thoughts, this song would have – almost certainly – been put to a minor key, and perhaps even Gothic melody. He would have sounded like the David Bowie of his Brian Eno-produced gloomy days, but he's instead much closer to Bowie's poppier Let's Dance period, instead. Bowie 's music — as all great artist's music often do — always gave clues as to where his heart was at. When he was abusing cocaine back in the day, it was pretty obvious in his music – both lyrically and sonically. He was facing scary monsters of the chemical variety.
The cover for the Stingray album also gives us a few clues as to where this artist was at while creating this music. Gurnari is pictured with his head above water, and although you can't see his mouth, his eyes leave him looking like he's smiling. There's also an image of a stingray coming toward him. This is not some kind of menacing beast, however, but a such a small, black sea creature, Gurnari could easily eat the little critter in one bite. Lastly, the water looks bubbly, more like an innocent bubble bath, than the roar of a stingray's dangerous ocean.
One begins to wonder how the rest of the album Stingray sounds. Is it more rock, more Bowie-esque? Also, is it equally happy? Maybe the word 'relieved' is a better descriptive term choice. Might this album delve into what drove him into an emotional low, as well has what brought him out of it? If that savior was a lover, "I Guess I'm Changin'" doesn't tell us that. His focus is all on himself, instead. It's a fascinating song, and one that digs deeper than typical, frothy pop. It may sound light and airy, but Bray & The Dens have serious issues on their minds with this piece.
-Dan MacIntosh