Have you recently been involved in a car accident? Car accidents can be an overwhelming and stressful experience. Immediately after your car accident, you need to take several steps in order to secure your ICBC claim. At this point, you might still be in shock or unsure about what to do next. If you want to be awarded the right compensation, hiring a dedicated ICBC lawyer is highly recommended. Have you recently hired an ICBC lawyer or are you planning to hire one?
Read on to know more about your lawyer's legal obligation through the ICBC settlement process.
Initial Meeting
During your initial meeting, your lawyer's responsibility is to explain the settlement process to you and provide you with professional advice for all of your legal questions regarding your case. During this stage, your lawyer will dive deeper into your case and investigate further to boost your claim. 
Contingency Agreement
If you are worried about the cost of seeking legal assistance, you should know that lawyers are only paid through contingency fees. Seasoned personal injury lawyers at Warnett Hallen emphasizes that your lawyer's contingency fee percentages should be in compliance with the rules of the Law Society of British Columbia. This means that you must be fully aware of all applicable fees presented by your lawyer before you sign a retainer or agreement. Your lawyer will share their law firm's standard contingency agreement with you. Once you have signed the contract, this will serve as a pass for your lawyer to legally represent you on your behalf. Your lawyer will then send a letter of representation to ICBC. Moving forward, you do not have to deal with the ICBC by yourself again. Your lawyer will manage all the claims for you all throughout the settlement process. 
Legal Proceeding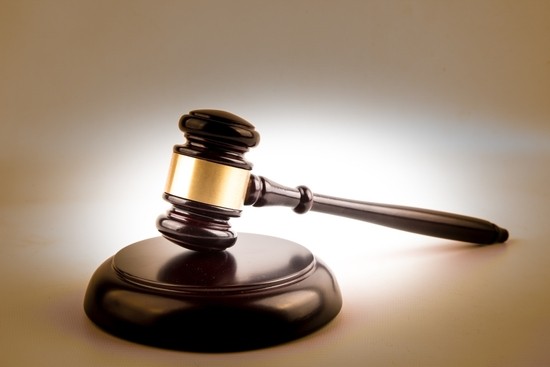 Your lawyer will exhaust all options for you to achieve a fair settlement. If you are not satisfied with the compensation that was awarded to you, legal proceedings may be commenced in order to preserve your legal right to sue. This does not necessarily mean that you will have to go to trial. Rest assured, that your lawyer will take care of everything all throughout the litigation process. Your lawyer might request income tax records, clinical notes, medical reports and other necessary documentation as requested by the ICBC adjuster. After reviewing the documents, your lawyer will provide your settlement options. However, if you are still not satisfied with the settlement provided, the litigation process will continue. 
Examination for Discovery
Examination for discovery is the oral testimony of a plaintiff or defendant taken under oath before trial. This is necessary if the previous exchange of documents with ICBC's lawyer is not enough to settle your claim. During the examination of discovery, you will have to go to a courtroom or at a Court Reporter's office. The goal of this session is to inform the ICBC's lawyer about the extent of your car accident injuries, your financial losses and credibility. During this time, your lawyer's responsibility is to make sure that all the questions asked to you are relevant to the case or the discovery of relevant facts. Your lawyer will ensure that no improper questions will be asked. 
Examination for Undertaking
If a settlement has still not been reached after the ICBC reviewed your documentation submitted during the examination for discovery of if there are still necessary documents needed, a second and briefer examination may take place. At this point, your lawyer will make sure that all questions raised will be limited only to the questions on the documentation requested at the Examination for Discovery.
Further Responsibilities
If a settlement has not yet been reached, mediation may take place. Mediation is where your lawyer, ICBC's lawyer, and ICBC's adjuster will convene to possibly stop your case from reaching the trial. Your lawyer may also request for case planning conferences wherein a judge will have to establish the standards and guidelines on how the case will be carried out. Your lawyer will handle everything should the judge call out settlement conferences to settle all outstanding issues or if you want to serve an Offer to Settle to the other party. Lastly, your lawyer will legally represent you and fight for your rights in court should your ICBC claim fail to get resolved through settlement. 
Going through the ICBC settlement process can be a daunting experience. Your lawyer's responsibility is to guide you throughout the process and negotiate for a fair settlement or win your case at trial. If you want to settle your claim with ease, invest in an excellent ICBC lawyer and you will be on your way to getting what you deserve.