The one place where you feel free. That line – that repeated line in the new song "Halfway House (The One Place Remix)" felt like a bulls eye after a few listens. I pondered if the artist/singer Hourstone meant it metaphorically or literally. What matters most while listening to Hourstone's latest track is what you feel. How you feel in the moment. Hourstone is at his best when he elicits that freedom.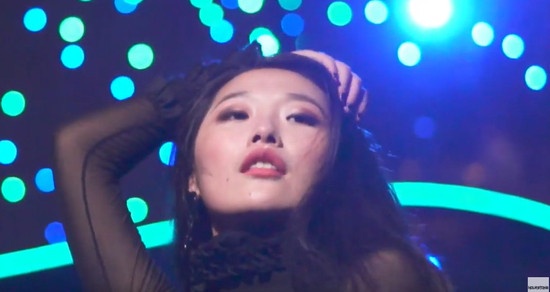 INSTAGRAM: https://www.instagram.com/hourstonemusic/?hl=en
An EDM song with much more pop rock than anticipated, Hourstone's "Halfway House (The One Place Remix)" confiscated any preconceptions that I would indeed be stuck in a trance while listening. His voice is melodic and enigmatic, yes, but it's also hypnotic. You want to hear more, you want to hear his crooning. When he sings running your hands up and down its neck, my neck, am I your half-way house, am I your half-way house he sounds coy when he pushes the 'eck' part of 'neck'. That emphasis is also subtly randy. I envisioned his lover's fingers walking their way slowly up the neck of the guitar then slowly making their way to his neck, up the back of his spine. His hairs sticking on their ends. And, then the beat drops. Just when the senses are heightened, he drops the beat.
What I wanted more of as a listener is that sensual tone in his voice. He sort of rushes out of that space after that line and doesn't return. Hourstone instead deluges the listener with a sonic blast of drums, drums and more drums. Then, an electronic bed moves along melodically. It meanders its way around his vocals – "am I your half-way house, am I your half-way house, your halfway house". By definition, a halfway house is a stopping point on a journey. I can only surmise that Hourstone is talking about a relationship where he is the rebound boyfriend and he knows it. I think he wants to be more and is resenting his lover for it. The music isn't dreary, but the heavy percussion at the beginning of the song reminds of me of anxious, fist-clenching emotion.
He could also be talking about being used by someone – and the neck represents feeling suffocated. Or maybe the 'neck' refers to a cutthroat business associate that is using Hourstone's work to pass off as his own. Instead of sticking his own neck out, this other person is utilizing Hourstone's protagonist as the springboard to a higher position. I think we've all had someone like that, or any of these characters, in our life at some point.
DSP – https://open.spotify.com/album/5BC9B0382pfX03EmPvuSVb
In his biography it's noted that Hourstone hails from Singapore and emerged from years of writing piano music to help himself through his darkest days after his father's sudden death when he was 15. It's a fantastic jump from piano to the mind-bending electrical music he's created in "Halfway House (The One Place Remix)". It also makes sense that his core musical outlet is the piano – it's an instrument that produces a cacophony of emotions. Bravo to Hourstone and his unique sound.
Gwen Waggoner