Xavier Toscano's "Made It Look Easy" dives headfirst into a celebratory party spirit. EDM, dubstep, and pop blend effortlessly together to create something that glimmers with joy. Rhythms have an infectious quality to them as they bring together low-slung bass rumbles alongside crisp, nimble percussion. The synthesizer stabs further give it a slight electro vibe to all of it. By taking on this sort of tone the entire track has a late-night atmosphere to it. Easily the highlight of the entire work are Xavier's vocals. Hitting just the right spot between smooth and commanding, they raise above the rest of the arrangement to help make it rather blissful.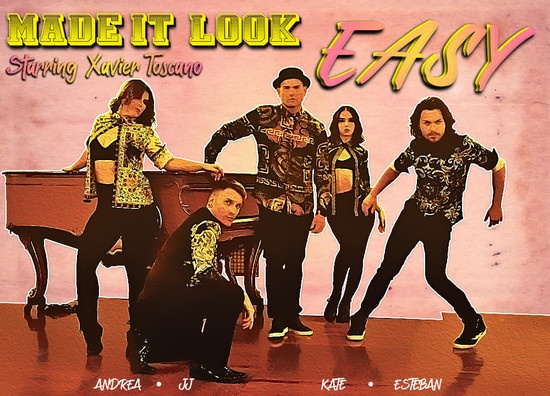 Wispy synth introduces everything. From there the piece gradually comes into focus. Little elements, from the rest of the sweeping swirl to the groove, start to form. Upon actually letting it all loose, the tension is fully released. Kaleidoscopic colors shift into the mix giving it something that becomes fully engrossing. That bass drop helps to really embrace the physicality of the sound ensuring that not a single moment feels wasted. Indeed, from there his lyrics become ever more pointed. Volume deserves to be blasted as Xavier draws from dubstep influences such as Burial to let the sound become a pure, unhinged sort of moment. For the final stretch he fully lets loose.
"Made It Look Easy" shows off Xavier Toscano's unique approach, featuring a playfulness that helps elevate it.