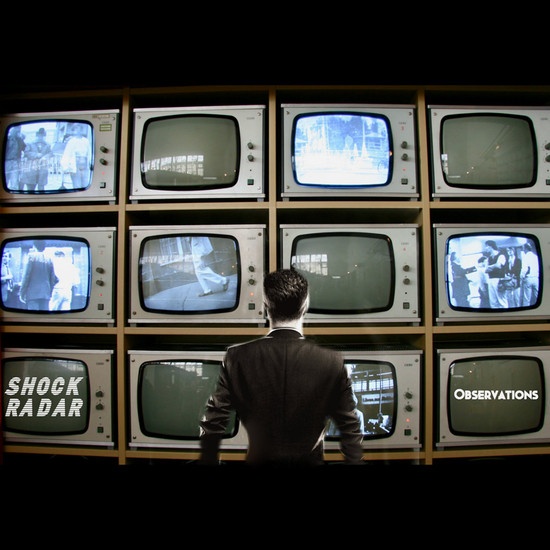 "Observations" is the newest release from New York indie rock band- Shock Radar. It's a sci-fi concept album about various characters addicted to adrenaline highs through extreme forms of life-altering experiences. The music ranges from hard progressive rock to ethereal acoustic lullabies. The narrative takes shape in a futuristic apocalypse where everything is video archived to an overseeing godlike figure. The single- "But You Will" is a heavy, dirty riff rock song about a serial killer who's trying to quit murder, like a science fiction 'American Psycho'. The album travels through the life of these characters and their path to self-destructive immortality.
DSP – https://shockradar.bandcamp.com/track/but-you-will-feel-better-tomorrow
DSP – https://soundcloud.com/shockradar/but-you-will-feel-better-tomorrow   
Shock Radar is the brainchild of singer/songwriter Lee J Diamond. The band is psychedelic art-rock that sounds like Black Sabbath as much as Pink Floyd. Their music is extraordinarily different from song to song, from hi-fi radio singles to lo-fi bedroom post-punk. The band is unique and ever changing. Lee Diamond's taste is of an eclectic record collector, mixing all styles of music and all genres.