After coming up with the theme, form of entertainment, venue, and food for an upcoming get-together, it's time to shop for some supplies. Bringing with you a checklist of everything that you will need at a party supplies store allows you to host and decorate the event successfully. It can be more challenging to organise and plan everything yourself compared to hiring an expert, which can take up 15% to 20% of your available budget. However, it can also be rewarding. Nothing can fill your heart with pride and joy more than seeing the celebrant and the guests having a blast.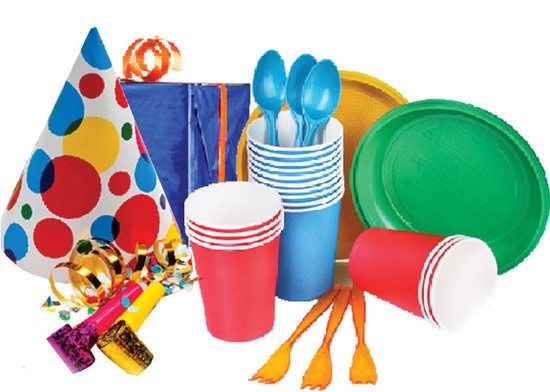 When shopping for supplies for the party, many things need consideration. Some of them include:
What the celebration is for
The theme of the party
Foods to serve to everyone
The age group of the guests
Number of expected guests
Always keep these things in mind when creating a checklist so that you won't forget to buy anything when shopping for the must-haves. Having a comprehensive list also lets you save precious time as it can keep you from the need to run to and from the party supplies store. Additionally, it can spare you from having a disastrous event because there are not enough supplies for everyone, or some essentials are entirely missing.
Experts agree that it is best to think ahead when planning a party. They add that it is a good idea to plan six to eight weeks before the grand day arrives. Several weeks before the merrymaking happens, create a checklist containing the following:
Venue Decors
Give the guests the idea that they are going to have a grand time as soon as they arrive at the venue. This is possible with the help of eye-catching decorations. You can't run out of decorations to choose from. There are banners, buntings, garlands, lanterns, and door ribbons. There are also dazzling backgrounds for the photo booth.
Cake Decorations
A party is not complete without a cake in the centre of the table. Whether it is your nephew's 5th birthday party or your best friend's bridal shower that you are planning, having a cake is a must. Make sure that the cake is picture-perfect with the help of cake toppers. If you prefer cupcakes over cakes, there's an array of cupcake kits and stands to choose from.
Disposables
Aside from a cake, many other delectable treats should be on the table for everyone to feast on. Make sure that there are plenty of disposables for the guests. Don't just provide any disposable that you can get your hands on — go for colourful ones that are perfect for a party. Your checklist should never be without paper plates, plastic cutlery, napkins, and others.
Party Favours
Thank the guests for coming in the form of small gifts or souvenirs. Such is best done with the use of party favours like no other. There are so many party favours to choose from these days, ranging from toys to personalised mugs. Go for party favours and loot bags that are perfect for the party's theme, and the age group of people who will take them home.
Plan as early as possible and choose your party supplies well for a party that the celebrant and guests won't be able to stop raving about for weeks.
Sarah Williams is a blogger and writer who expresses her ideas and thoughts through her writings. She loves to get engaged with the readers who are seeking for informative contents on various niches over the internet. She is a featured blogger at various high authority blogs and magazines in which she shared her research and experience with the vast online community.