If you have been tired up of all these emails in your inbox and want to get rid of them, then it is not a big issue. You can feel sad about not answering all the emails you receive for a long time, however, you could also be annoyed by checking a lot of emails daily. If you work with your mailbox on a daily basis, you should learn about how to unsubscribe from emails effectively and without much effort.
The most frustrating fact about this is when you want to see the mail which has a priority and cannot find it through all this mess. Just take a deep breath and do a spring clean up to your inbox.
Emails were inundating my inbox before I could read or delete them. I'm very pleased to have my inbox clean nowadays. Even improved, I have a pretty humble system in place to keep it this method in a long run. Please read carefully to know how I did it easily.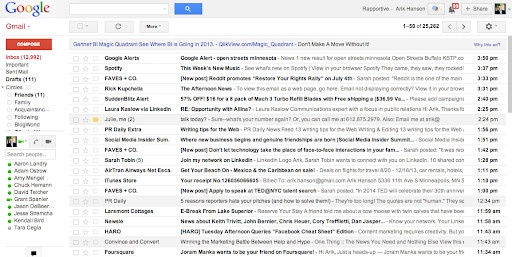 Steps For Clean Up Safely
Step 1: Simplify your files whether you call them files, labels whatever else. It's significant to keep mailbox organized. I used to have numerous files divided into sub files. Here's what I've undertaken to simplify it:
Inbox – entire emails coming to your inbox
[Your Name] Search – all the emails I want to analyze now. There's thinking behind this: when you understand your individual name is assigned to a job, you see that you're the only one who can make it done.
Weekly – you should review your inbox when every week starts.
Monthly – analyzing emails at the start of the month.
Processed – all the emails I reviewed, but want to make a file of them.
Trash – all the emails I studied, but there is no need to save them.
Step 2: Clean up the chaos is really easy to do this way. I chose to keep messages from the present week and moved them to Review organizer. Messages from the present month were moved to the every seven days organizer and the rest of the messages were moved to Monthly label. When all the labels I don't want to keep were unfilled, I just erased them.
Step 3: Set email time in your calendar when you are going to review, reply and file your emails on a daily, weekly and monthly basis. Depending on your email capacity, you might want to assign two 30-minutes time slots per day (to review your Daily folder), 1-2 extra hours per week (to review your Weekly folder), and up to 2-3 hours per month (to review your Monthly folder).
In the beginning, while you're learning, you might spend more time getting all the old stuff finished. Your final goal is to make email management a routine activity, e.g. review email twice a day, in the morning and in the afternoon.
Step 4: There are many email habits you can use with time to organize your incoming emails and clean your mailbox. Let me provide you just a pair of thoughts to steer you in the right way.
Get assistance – my associate reviews all my messages, removes spam and unsolicited ads replying to emails that need instant attention, and distributes emails to suitable folders for me to analyze.
Close your email – it's important to close your email account when the time set for email management is over. Email can be a big interruption to your efficiency and productivity. Close announcements as well as email clients when your "email managing period" ends. You could also use a proper unsubscriber app for all messy newsletters you are subscribed to.
Facts About Cleaning You Inbox
No one thinks that inbox cleaning is easy, but sometimes you would make it easier when you have been energized. Sometimes even we think that there is a lot of space so we don't need a cleanup. But at the end we have to clean it up. You can simply send it to the trash folder by using the delete button and make your life easy.