As the coronavirus spreads around the globe – along with expert resources and information on preventative measures – more people are coming up with creative ways to avoid unnecessary touching. But even elbow bumps and toe taps still require physical contact. That's why a safer alternative is to flash a peace sign.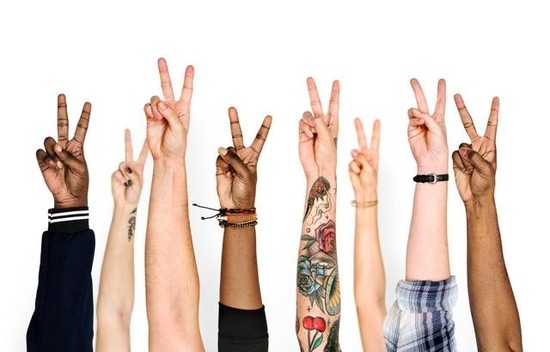 "In the health-conscious world we now live in, it's important to spread smiles, peace, and love in a safe manner," says Peace of Stage co-founder Steve Gold. "That's why we're recommending that flashing peace signs should be the new handshake. I saw many peace signs at the Woodstock music festival in 1969. And these days, with smiles in short supply, who doesn't smile when they see a peace sign flashed? Stay safe and continue to spread peace and love with the world."
A few years ago, Gold recovered the original stage from Woodstock and recently donated a piece of it to the Rock and Roll Hall of Fame in Cleveland.
Show us your Peace Sign Greeting @peaceofstage on Facebook, Instagram, and Twitter!
#peacesigngreeting
#peacebypiece