When it comes to signing up for an account and playing casino online games, it's best to come in prepared. And when it comes to preparations, it isn't just about understanding the rules and knowing what table games to play. To enhance your gameplay, you should have access to a variety of free online casino tools. These tools and resources may not be as popular compared to casino bonuses and free spins, but they are equally as important if you're looking to improve your chances or simply want to stay safe when playing for real money. Described below are some of the popular tools and resources to use when playing at online casinos.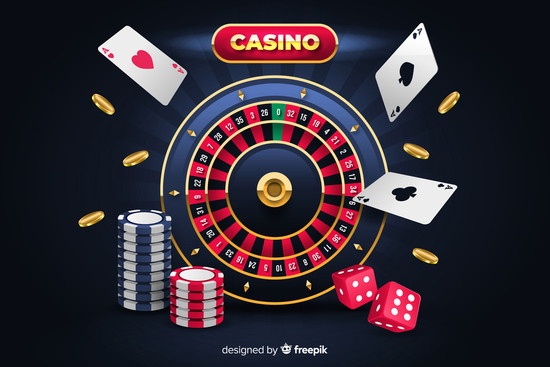 Bonus Calculator
Some of the best tools are free. And this is exactly what you can expect with a bonus calculator, a highly recommended resource for all types of online casino players. Its use can help you decide if the casino bonuses are worth your time. Many online casino affiliates offer the tool for free and these are easy to use. Simply provide the deposit amount, deposit match percentage, wagering requirement and game contributions to determine if it's worth your time.
Blackjack Strategy Chart
Compared to online slots, card games like blackjack requires some skills and the use of strategy. When playing the games in online casinos, you have at least three options to consider: hit, stand, or surrender. But when do you hit, stand, or surrender? How do you know that your hand value is a lost cause? This is where a blackjack strategy chart can help you. With this chart, you can get recommendations on when to hit or stand on a hand value and the open card of the dealer. You can also use this tool to decide whether to split or to double down, two important decisions in this card game. Again, this is free and you can easily download the chart or print it so you can use it during your online gambling session.
Card Counting App
Yes, there's an app for that in online gaming. If you want to take blackjack seriously, then you may want to download this app. This is based on the card counting strategy like High Low wherein you monitor the card values on the table. This is an educational tool for all types of players including those who love other games like baccarat and roulette. The app serves as a card tutorial that can demonstrate how you can count cards. Also, this app allows you to practice the strategy and can help fine-tune your skills. Finally, the use of the app allows you to master Hi-Low, the most popular variant of the card counting approach. Once you use and train using the app, you'll be more confident in participating in live casino games of your preferred online casino.
Responsible Gambling Tools
As a registered player of an online casino, you must think about your safety and security. Keep in mind that when playing roulette or blackjack in an online casino, you need to just enjoy the experience and never chase the losses. The games are designed to favor the house in the long run, and taking the online casino games seriously and playing beyond your means can cause problems.
To protect yourself, you can find several free responsible gambling tools that are offered by an online casino. For example, you can use check out the deposit and session limits that are offered by top casinos. In a deposit limit, you can set the amount that you want to deposit. By specifying the amount you're willing to put and play, you can protect yourself from excessive spending.
Another popular tool to use is the session limit for online gaming. Here, you set the length of time you want to spend during your gaming session. For example, you can set a 30 minute or 60-minute game session. Once you have reached this limit, the operator will disconnect you from the game and system. These tools are free to use and can help you play more responsibly.
And if you truly want to protect yourself from irresponsible play, you may want to use the self-exclusion facility. In self-exclusion, you will exclude yourself from the gaming products and services of an online casino. This means that you can't be logged in or enjoy the games or bonuses of the platform.
These are just some of the tools you can use that can maximize and enhance your gaming experience. What's more important is that these tools are readily available online and they're free. Make your next online casino adventure count by trying these tools when you play roulette in real money mode.