Sabiine is knocking it out of the box with her latest release titled "On My Mind". The 23 year old singer/songwriter from Atlanta has a single on her hands that is just screaming for Pop radio! I promise you that "On My Mind" will get stuck in your head for days to come!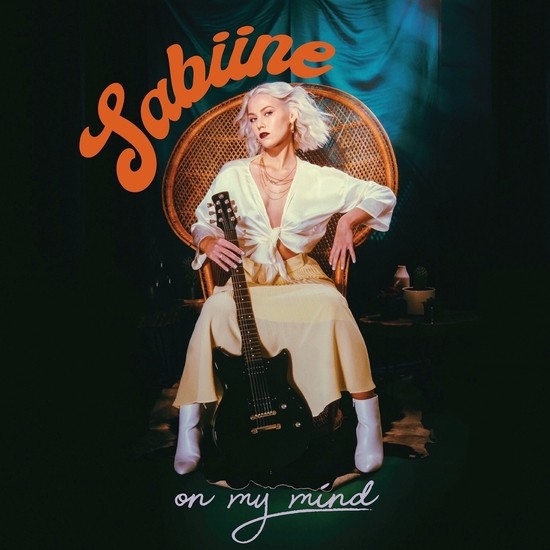 "On My Mind" is the title track from her new EP, which I can't wait to hear in full! As soon as you hit play, Sabiine's voice will captivate you with its delicate yet fierce tone. The overall sound is alluring beyond measure. There's a sort of Pop Ambience on "On My Mind" that rushes over you and soothes your soul. This is quite the audible experience with its catchy dance hook and pleasing melody in place. Sabiine's vocals have such a fine texture as she gracefully glides along without missing a beat on "On My Mind". It's safe to say that this is one glowing track that deserves your undivided attention.
Pre-Release links:
iTunes: https://music.apple.com/us/album/on-my-mind-single/1499505712?app=itunes&ign-mpt=uo%3D4
Google Play: https://play.google.com/store/music/album/Sabiine_On_My_Mind?id=Ba2yoj75ikfkqif2w5svqwzrjdy
Sabiine has already seen some recent success with her self-produced cover of Lizzo's "Truth Hurts" that gained over 200,000 listens on Soundcloud along with a striking music video for her single "Secrets". This brand new song is "On My Mind" and Sabiine is one buzzworthy artist to keep a close eye and attentive ear on. With elements of Indie Pop, Dance and Adult Contemporary, Sabiine has created an intoxicating blend of styles that jive together perfectly. "On My Mind" contains all the right pieces that can be enjoyed at home, in the club or on a radio station. Sabiine has a special quality about her and presence that is undeniable. Georgia may have been on Ray Charles' mind at the time, but Atlanta's own Sabiine will be on your mind today. Sabiine is the real deal and "On My Mind" is a very strong effort that is sure to grab you!
https://www.instagram.com/sabiin.e/
By Jimmy Rae (https://twitter.com/2JRae)