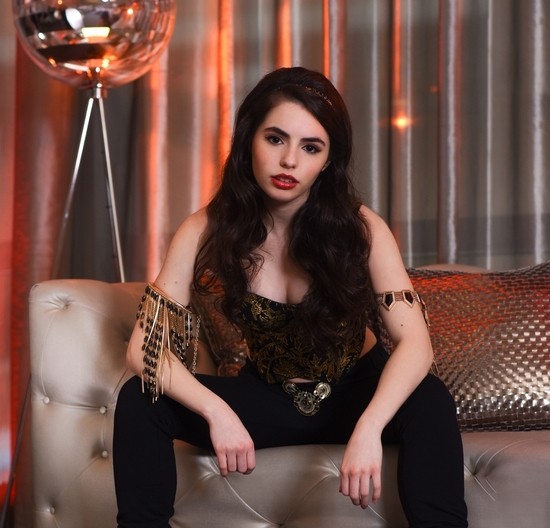 In her debut single "Show Me You," self-described neo-soul/intellectual pop singer/songwriter Dynamyte doesn't waste a second in getting her audience wrapped around a swanky, R&B-style groove for what will ultimately become a three-minute anthem of amalgamative aesthetics, and more prominently, bold hybrid harmonies. Right from the get-go, we're enraptured by a slickly-produced drumbeat colorized by a lo-fi piano melody, each strand of music adorned by a chic poeticism emanating from behind the microphone. The mix is layered but undisputedly barebones, making it impossible for our focus to stray from the flashpoints of catharsis dotting the land between the track's start and finish. Dynamyte is no newcomer to this game, and if one thing is for sure, she certainly knows a thing or two about structuring a seductive pop song to be as enchanting as her organic vocal abilities are.
INSTAGRAM: https://instagram.com/callmedynamyte
Dynamyte has been a professional musician for over a decade, performing hundreds of shows nationwide with her brother in their duo Michael & Marisa, as a singer-songwriter, drummer, and multi-instrumentalist. The two have toured as the opening act to many top 40 radio artists such as Ariana Grande and Christina Perri to name a few. Dynamyte is beginning a new chapter as a solo artist with her first single "Show Me You" the Brown University Graduate obtained a degree in Sociology. Dynamyte feels that studying Sociology and focusing on social interaction has helped her pull inspiration in her lyrics. Keeping it in the family, her brother Michael who has his own solo career as an artist and producer under the moniker MkX, produced the track.
 Dynamyte's crooning is eclipsed by the cosmopolitan swing of the background music. It isn't easy to seamlessly integrate a rhythm as vocal as this one is with a voice that could tear down the Berlin Wall if given the right set of amplifiers to belt out a sterling verse, but MkX manages to make it look rather simple in this instance.
SPOTIFY: https://open.spotify.com/track/4MKeriVHmSLAwTKM8zJePh?si=2BTRMIrfRPiT-ednexpKWg
One of the most striking elements in "Show Me You" is its gritty piano accents, which I found to be even more essential to the mood of the music than the bassline or the vocal harmonies were. Tension is a very important part of what gives Dynamyte her mystique here, and by putting virtually no varnish on the keys, she's able to magnify the pulsating nature of their melody without stealing any of her own thunder away as a singer. It's a difficult balance to maintain, but once again, she doesn't make it look all that hard in this song.
I had never heard of Dynamyte or her music before getting introduced to this official studio debut through a colleague in the industry, but I have to say that she offers up more than enough evidence to entice my attention with any future release. This is a  sneak preview into what's to come. I would be crazy to not follow her journey from here on out.  Dynamyte is an artist you need to be listening to in 2020 and we wish her luck as she embarks on her solo journey after a really impressive last decade. 
Gwen Waggoner