Blanks has totally won the social media game. Taking all your followers from one platform to another has not always gone well for other YouTube stars in the past, but Blanks is one who has bucket loads of talent, as well as a genuine interest in interacting with his followers online (to the extent that they have even written songs together via Instagram polls). This self-described "overexcited music boy" has moved seamlessly from YouTube into the world of music, with his latest release 'Sweaters' – an introvert's anthem and ode to cosy nights in.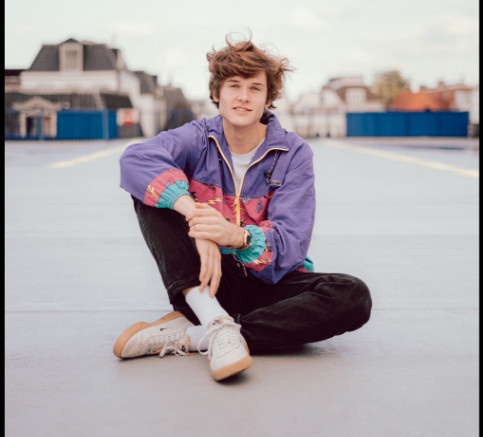 Characterised by Blanks' signature 80s synth and clap-along dance beats, the song was written about a night Blanks spent at a party in LA, feeling uncomfortable and wanting to go back home to change into pyjamas and, yes, a sweater. Blanks' vocal performance is impressive, as ever, tackling an especially tricky falsetto vocal range in this song.
The release of 'Sweaters' comes at a very exciting time for Blanks. Heading into the new year with an incredibly well-received performance at Eurosonic festival under his belt, this self made pop star is looking forward to a headline slot at Vidcon London from the 20th-23rd February 2020, as well as a headline show on the 21st April at Colours Hoxton and an exciting spot on the bill at The Great Escape festival in Brighton, 13th-16th of May 2020.
Watch the live video for 'Sweaters' down below and make sure you follow Blanks on social media (@musicbyblanks) for updates!