The fashion industry has come a long way and it is believed that each and every segment of the industry plays a vital role in bringing forward the overall hype to indulge customers within it. Men's underwear is believed to be an active part of the clothing industry and yet hasn't really evolved since Marky Mark advertised Calvin Kleins in 90's (FASHION). Disruption did briefly occur in 00's with Bjorn Borg adding some colour to the usual mainstream male underwear offerings (FASHION & FUN). However it wasn't until recently that a new breed of underwear started to really push the boundaries of underwear innovation with more breathable premium fabrics, tech enhanced tailoring and advanced stitching techniques (FASHION, FUN, FABRIC, FIT & FUNCTION).
Today we are going to talk about one of these new disrupter brands in the men's underwear market and why it has the potential for changing the lives of thousands of wearers.
The history of BN3TH
The company BN3TH (previously Mypakage) started its operation in the late 2010, and the emerging story of this brand revolves around the idea of presenting the customers with something new and different. Born out necessity for change, the founders being very outdoors and sports minded identified that the current mens underwear wasn't designed for doing any activity. So they looked to an innovative idea of designing distinctive pouches within old boxer underwear that could support the sack better and help it remain dry and less irritated, whilst active. The results paid off after presenting some of the volunteer sportsman and apparel industries with the prototypes the feedback was incredible.
The overall response was thrilling and overwhelming all at the same time, but the idea didn't grow into a full time career job until 2013. At first the company used to make small runs of production, sell them out and started the cycle again but with increase in positive response from the customers and cornering the market with a revolutionary technology the idea of shifting this side hustle into a permanent and full time job came forth in the form of an elegant men's underwear brand BN3TH.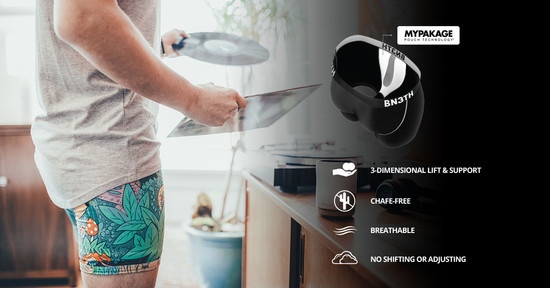 BN3TH Game changing innovation:
The brand was the first to create underwear with a three-dimensional pouch utilising their patented MyPakage Pouch Technology, which remains the key to their uniquely supportive fit. They engineer underwear using premium fabrics to reduce sweat build up (Modal), improved flatlock stitching techniques to almost eliminate rub/chafe and a fully integrated 3D pouch to provide elevated support, lift and comfort, whilst eliminating the need to shift or adjust. They also provide a choice of prints and colours (FUN) to rival Bjorn Borg or any brand currently on the market and are forging our way into FASHION with NY tradeshow displays grabbing the attention of Forbes and GQ.
Over time, the brand has even evolved further to begin championing a full range of apparel, as they say "why only be comfortable when doing activities!!"
They now design underwear and apparel for any and every consumer, endeavor, occasion, climate and style with their full 3 stage range: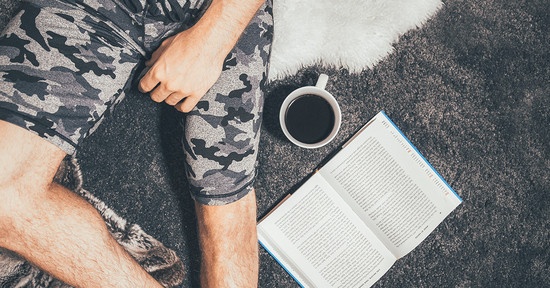 RELAX – Chilling in the house
BREATHE – walking around, going to work, doing the shopping
MOVE – Running, climbing, hiking, training….
Now with a good few years under their belt, they've established the most progressive collection to date. They also work hard to minimize the environmental impact their business has by using sustainable fabrics, reusable packaging and also try to contribute to causes that help preserve our planet. They try to stand by their motto "we're are not perfect, but we're trying".
So, what are you waiting for? Shop today by visiting the original web store of BN3TH and get what you aspire for today.
If you're still undecided why not try their: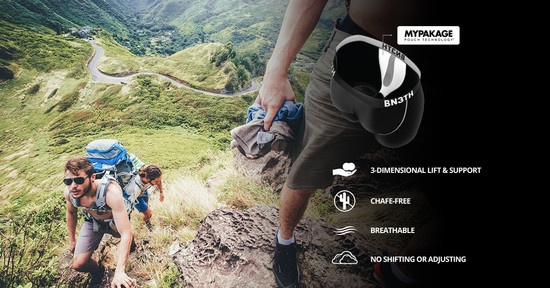 100% SATISFACTION GUARANTEE CHALLENGE
If you're not "WOWED" by the way your junk feels return to us within 28 days for a full refund.