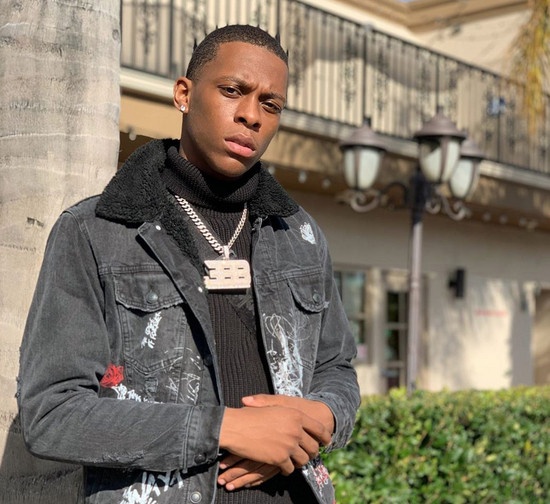 Hailing from Chicago, B.Bandz aka Big Bank Bandz, is a fast rising Hip Hop Artist. Starting in High School at 16, he easily found a way to connect perfectly with his listeners, by wording his lyrics a certain way where they can connect, but still getting a commercial sound and image. The bars are in the drip, as many of the lines go over people's heads due to his melodic and rhythmic flows and of course with Big Bank Bandz' undeniable swag. But if you listened carefully you will understand why he describes his music as "Drippy Drill".
In addition to being a talented performer and recording artist, Big Bank Bandz is also taking on the initiative of being an advocate for this new generation of New Millennials through a campaign called "Drip The Vote". The goal is to encourage one million Millennials to register to vote. In early February, 2020, he began his nationwide tour with some stand alone high schools and will soon appear as well as perform live at several Black College Expo events to help spread the awareness on the importance of voting. He stands to motivate the inspiration of Millennials as a collective measure to support the strength in numbers concept and he won't stop until he has made an impacting impression on them nationwide. As an incentive, he is offering free raffle giveaways as well as live entertainment as he prepares to release his new music for 2020 while simultaneously hoping to persuade young adults like himself to support the movement.
https://www.instagram.com/therealbbandz/
There are a lot of great things getting ready to happen for Big Bank Bandz and his label TST Legacy Records, so look out…because he's coming to a radio station, school or venue near you!