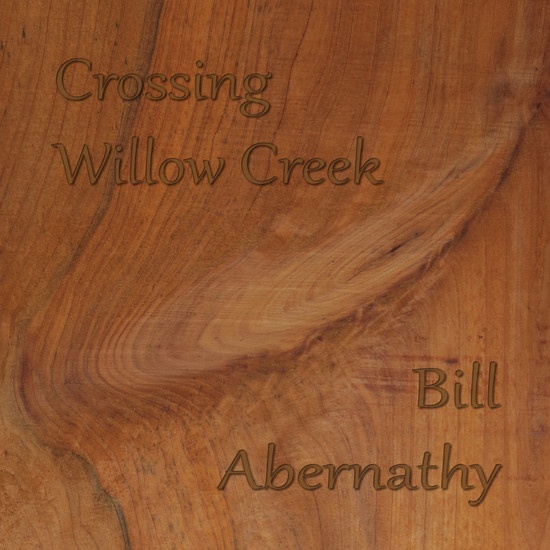 Bill Abernathy sings from a life of experience on the country-folk of "Crossing Willow Creek". Utilizing a painterly approach to songwriting the impressionistic quality of the album works wonders. Rather dreamy the hyper detailed narratives add to the fully lived-in quality of the works. Stylistically grounded in a rustic Americana, Bill Abernathy draws heavily from the singer-songwriter tradition, incorporating rock, jazz, and the blues into a singular whole. The classic spirit of the album gives it an out-of-time quality. Instrumentally rich the arrangements have a bit of a chamber pop quality to them with a wide variety of twists and turns brought into the mix.
Audio – https://open.spotify.com/track/6R26duzGcuPuFrKqKx4zy1
On "Can't Go Back" Bill Abernathy opens the album up with the yellowed hues of nostalgia. Sounding like a long-lost AM hit is the brilliant and beautiful "Changes" whose spirit rises up with such light. Things are stripped to the essentials on the pastoral bliss of "Willow Creek" by far the highlight of the entire album, featuring some rather tender guitar work. Things sprawl out a bit on the grand journey of the longing "Meant To Be". Raw grit and soul pour through "Whiskey Road". A rollicking good time comes through on the crazed style of "White Knight". Going for a bit of wry humor is the playful "Yuppie Blues". Effortlessly tying it all together is the closing "Icarus".
"Crossing Willow Creek" proves Bill Abernathy to be an exceptional storyteller while the pieces unfurl at their own pace.