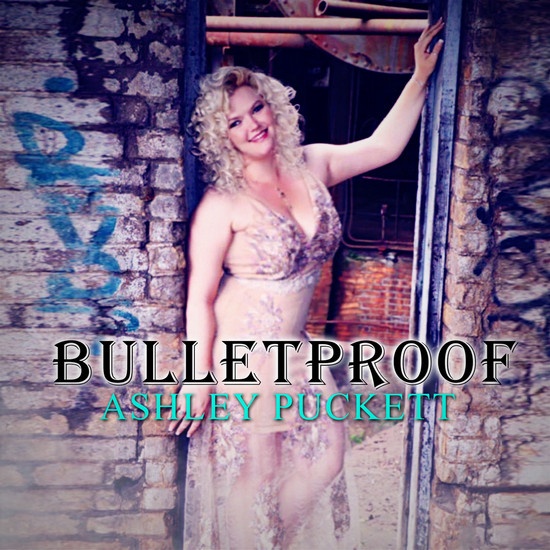 Ashley Puckett goes for a gritty southern rock charm on the commanding "Bulletproof". Everything about it goes for the jugular from the intense rage of the riffs to the unending driving rhythm. By far the high point of the entire thing comes from Ashley's fiery vocals. Done with the greatest level of intensity the lyrics are carefully chosen for maximum impact. Instrumentally she goes for a varied approach, nicely slipping between the acoustic and the electric with such ease. Layer upon layer of sound intermingle to create such a colorful display.
Audio – https://open.spotify.com/track/1DIpRsdIOrMllWM7bgKqUb
Not a moment is wasted for they begin up the gargantuan beat. Like a sheer force of nature, the rhythm section hits hard. Volume is a must for this is a sound that must be felt as well as heard. Riffs too seem to effortlessly merge into the mix. The banjo proves to be a particularly fine touch for the nimbleness of the instrument perfectly punctuates the whole track. Upon the introduction of the vocals the song truly gets started. Her voice front and center of the whole thing positively shines with a tremendous amount of swagger. Evolution of the sound works wonders for it grows and grows until it becomes a virtual beast. For the final stretch of the track she lets it all hang out, for the song cascades into a wall of sound featuring tremendous guitar work.
On "Bulletproof" Ashley Puckett delivers a song and a sound that feels timeless.