At the song's start – the opening piano keys thrust the listener into a bit of a time warp. It's when Josh Christina sings that first note that you know you're about to hear something special. You're about to hear the story of someone's life, note by note, word for word. Christina invites you along for the ride – sidecar to him chasing his dream. His song "Rockstar" is not what you would expect – it's more solid piano and blue-eyed soul that makes this song a throwback to the early days of Jerry Lee Lewis mixed in with the Nashville hues of Bonnie Raitt and Ronnie Milsap. Christina's "Rockstar" might be proof that this Baltimore-native young singer/songwriter is on the verge of becoming the next Harry Nilson.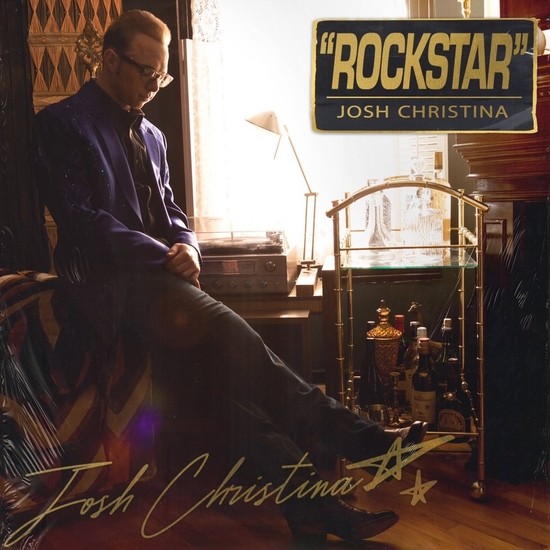 TWITTER: https://twitter.com/joshchristina57?lang=en
The immediate reaction to his vocals is that this guy is singing not only from his heart, he's singing from his gut. You believe it when he sings "look at all the trends, I've let, let slip away" and after he's describing the story of his senior year in high school, where all his classmates were looking for colleges and drinking beer, he gravitated to music. "Piano in the room that made me, made me drunker than wine". There's a softness and tenderness in this young man's voice that is just so endearing. Meshed up against the cascading piano and organ keys, the song sounds vintage and aged.
Part of my listening experience to "Rockstar" carried me into a southern charm vibe. In my book, It's not a country song. This song feels rock and roll, it's very Americana in the sense that echoes of Motown and Appalachian come forth when Christina tickles those ivory keys. He's a crooner and as a listener I became transfixed at the way he told his story, told his dream to the world. He contains his emotions, but he is giving it his all. Believe me, when I first saw the song's title I thought it would be much more self-serving. Not the case at all – Christina's tale is actually a humble one (albeit he does sing about wanting a posse and groupies), but perhaps it's a metaphor or wanting to be heard or yearning for acceptance. I imagine every musician has that moment of wanting all eyes on them or to perform in front of millions – Christina's "Rockstar" has this intimacy tone and his use of just piano and his vocals, with a slight backing chorus, feels epic. Frankly, it feels like he's singing in church and the strange thing is you could hear a pin drop. You'll find yourself humming along in no time to this ditty.
SPOTIFY: https://open.spotify.com/artist/14XnPX4ghI2FFdiT34q4Eg
Whatever path Josh Christina's music takes from here on out – "Rockstar" certainly feels and sounds like a powerful impetus. He makes you feel like he's singing to you and only you. Maybe this song came from the corner of his mind or maybe it's his autobiography. Regardless Christina's "Rockstar" is on a trajectory to the top of what I've heard thus far in 2020.
Gwen Waggoner