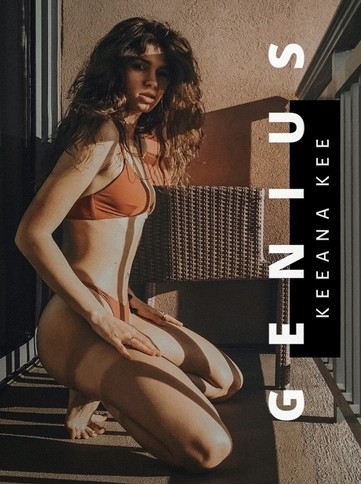 An essential addition to your weekend playlist, New York-based Singer and Model Keeana Kee releases her newest single "Genius" today. Inspired by a road trip that Keeana took through mountains and desert sands of Arizona, she digs deeper into her own soul, singing about the obstacles of personal life and relationship situations where one side struggles to enter into a romantic or intimate relationship with another, all the while being stuck in an unwanted and distant relationship.
DSP – https://open.spotify.com/embed/track/0wPsRL5fONU9U97RTXTJ8Q
Born in Latvia, Keeana Kee moved to the UK as a teenager and began singing at events throughout London. She quickly took to performing live with a cover band, developing a rapid fan-base around her musical combination of Pop and Soul sprinkled with Spanish/Latin influence. Inspired by her idols Whitney Houston, Mariah Carey and Beyonce, Keeana realized her dream in 2014 when she moved to the US, where she began working on her first EP along with debut tropical single "Coconut Rum and Coke", a breezy reggae track that mimics the laid back vibe of its title and featured Latin Grammy-winning producer Maffio.
Since then, Keeana never stopped working on projects, some of them are "You're Real", "Let's Make Love", "Shoot Me Up" and continues to work with producers and DJs throughout the US and Europe.