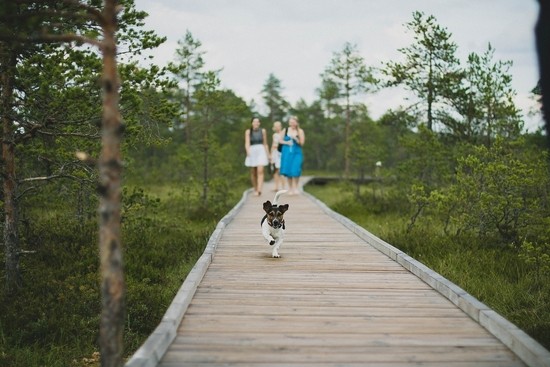 Planning a trip? Well, you probably have dozens of things to be worrying about. Add a pet to the picture, and everything starts to get a bit overwhelming.
Whether you're moving to another place, or simply off for a weekend getaway, it doesn't mean that you have to leave your dog, cat, or any kind of animal behind.
In this post, we'll show you some tips on how you can keep your pet comfortable, despite the distance, or mode of travel.
Do a Pre-travel Preparation
Preparing beforehand is one of the important aspects that you should take note of if you want to travel successfully with your pet. Making the right plans ahead of time will spare you and your furry one from all the trouble. Here are some things that you need to do before heading out:
Rehearse: If your pet has never traveled that long before, then you can take them out for short drives, gradually increasing that time. Take them to an airline terminal to be familiar with the area. Reward them with good behavior and talk to them in a reassuring way.
Have a pre-trip check-up with the vet: As advised by the Centers for Disease Control and Prevention, you should let your vet know that you'll be traveling with your pet. It could take a couple of appointments before you complete all the paperwork and vaccination, so it's best that you plan your visits in advance.
Take a relaxing walk before you board: It helps that you take your pet for a walk before boarding the boat, bus, or plane. Scan if there are areas that are ideal for a quick exercise. That way, both you and your pet could use that extra energy, be more tired during the trip, which makes a more peaceful journey.
Purchase a crate or carrier: If you want to purchase a crate for your pet, then see to it that it's IATA approved. Moreover, it should be big enough for your pet to sit, stand, or turn around. Make sure that it's secure so that it won't slip whenever the plane or car stops or moves.
Make sure the crate is comfortable: Place absorbent bedding. You could freeze a bowl of water when you leave so that it melts whenever your pet becomes thirsty, and won't spill in loading. Also, put a bag of dry food outside the crate or carrier, so that your pet will be fed during a layover or an extended trip. Finally, make sure that you place your pet's identification in the create to avoid the possibility of misplacing it.
No crate, no problem: If you'll be driving and don't plan on using a crate in the car, then make sure that your pet is safely tucked in the back seat with its head inside the windows at all times.
Research The Pet Rules of Your Destination
If you're on international travel or traveling between states, then you should check the requirements first of your destination. Rules may vary depending on the state of the country of origin.
Many countries have very specific health and quarantine regulations as well. You can check first with your country's official embassy website to be sure.
Notify Your Airline in Advance
If you're flying then it makes sense that you notify your airline in advance that you are bringing your pet along. Ideally, try to contact them first before booking your flight.
Every airline has different travel policies related to health requirements, seat selection, and breeds that are permitted. Your airline may also restrict you with the number of carry-on pets on a flight.
You could also try booking a direct flight so that you won't have to deal with flight delays and long stop-overs. Moving your pet from one plane to another could be stressful for them and increases the chance you'll lose them.
Also, ask the airline what environment your pet will be in on the plane, and see if you could provide water, blankets, or a comfort item like a stuffed animal. You can also check online to see what's the best airline to travel with pets.
Time Your Flight
Most airlines will restrict pet travel if there's extremely hot or cold in a particular destination. During pet-friendly days, you can significantly reduce your pet to various environmental elements by timing the time of your flight.
During the summer season, consider flying early in the morning because temperatures are relatively cooler. Flying mid-day during the winter months is ideal because the temperatures of the tarmac are significantly warmer. Your pet will fly on pressurized cabins as well. Timing the flight time keeps them comfortable.
Look for Pet Relief Areas
When you're traveling, map out pet relief areas in your destination or connecting airports. Large airports have a number of pet relief areas. Most of them could be found in the pre-security area. Meaning, you might have to re-enter airport security. So, give extra time for delays during layovers.
Knowing where these pet relief areas give your pet more time to relax and run around. Keep in mind that there are some pet relief areas that are far better than others. Researching beforehand allows you to find the best location.
Look for Pet-Friendly Accommodations
Although there are some hotels that would allow pets, others might prohibit them. The last thing that you want to happen is coming from a long flight only to find out that the hotel you book isn't pet-friendly, putting you into another round of stress and dilemma.
Even if you know that you booked with a hotel that welcomes pets, make sure that you book a room where pets are allowed. Some hotels have special rooms for pet owners.
Apart from that, you should also review the hotel's rules and ask questions once you arrive. Also, look for pet-friendly hotels and other establishments that readily publish information on their website.
The Takeaway
Keeping your pet comfortable and healthy throughout your trip requires a lot of planning and preparation, but in the end, it's all worth it. Both of you will be able to enjoy the trip more, and ready to go.