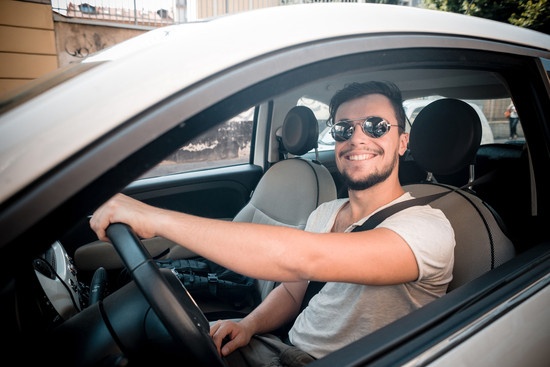 Getting into an accident can be a nightmare. Not only is it scary and it can result in expensive damage to both you and your vehicle, it sometimes means you have to work with a car accident lawyer.
The only thing worse is getting into an accident when driving a rental car instead of your own car.
The stress of driving a rental car is a real challenge, especially if you're driving the car somewhere new on vacation or you're driving it for a long period of time.
It's true that some things are similar when it comes to driving your regular car and a rental, but these tips will help bring you more peace of mind when you're driving a rental vehicle.
Check Your Insurance Before You Hit the Road
Before you get the keys to your rental car, you should check your insurance. Although you can purchase insurance through the car rental company, it can be very expensive, and you may not even need it.
Your regular policy is likely to cover you when you drive other vehicles without the need to pay for extra insurance. If it doesn't, you should check your credit cards. Many common credit cards offer car rental insurance as one of their services, meaning you're covered if you get pulled over by a police officer or you get into an accident.
Consider Damage Protection
Although you may not need to pay the full amount for car insurance through the car rental company, there are other types of insurance you might want to consider. Damage insurance is a good example.
If you're in an accident, if the car is stolen, or if you simply scratch the passenger's side door by pulling out of a parking garage, you will be responsible for those damages. It's true that your regular insurance may cover some damages, but it is unlikely to cover others. In addition, car insurance companies regularly charge other fees, like loss of the use of the vehicle, which insurance won't cover. With prices between $10 and $30 per day to be waived of this possibility, it's something you should definitely consider.
Inspect the Car Before You Leave the Lot
You are responsible to return the vehicle in the exact same condition it was in when you pulled it off the lot. However, this depends on the inspection from someone at the car rental company, and they don't always get it right.
Sometimes, damage isn't discovered when the car is first returned. Instead, it is discovered when you return it, even though you didn't do the damage!
It always pays to inspect the car yourself before you drive off the lot so you can report any issues before you borrow the car. Things to look for include:
Areas around the front and back bumpers.
Side panels of the car, especially around the wheels.
Scratches around the key slots.
Interior stains, scratches, or tears.
Get Familiar With the Car Before You Take Off
Distracted driving includes obvious things, like texting and tiredness, but it also includes messing with the controls in the car while you're trying to drive. This is even more dangerous if you're driving a car with controls you aren't familiar with.
Before you put the car in drive, it's a good idea to inspect the controls so you know exactly where to find everything. Look for the temperature control, how to change the radio station, and the volume. Know where the hazard lights are, where the windshield wipers are, and how to set the cruise control.
Always Wear Your Seatbelt
Wearing your seatbelt is a good reminder, no matter what car you're driving. Wearing a seatbelt is the most effective way to prevent death in a serious crash, and when you're driving a car you aren't familiar with in an unfamiliar area, that's important to note.
This includes making sure everyone in the car uses their seatbelts, and it also includes making sure that your children are properly restrained. Whether your child uses a car seat or a booster seat, you need to bring it with you and ensure it is properly installed before you load everyone into the car.
Use GPS
If you're traveling in an unfamiliar area, it's a good idea to GPS your destinations, even if you're just trying to get to the nearest McDonalds. Using a GPS device can make you a safer driver by ensuring you know exactly where and when to turn. It can also alert you to traffic jams, possible speed traps, and road construction, making your trip less stressful and safer.
However, fumbling with the GPS while you're driving is not a good idea. It's definitely one of the things you should get familiar with before you put the car in drive. Plug in your destination and review the route before you start driving so you aren't distracted while you're behind the wheel.
Park Smart
You have to worry about keeping your rental car in good condition when you're driving on the highway and in the city, but you also have to worry about it when you aren't driving at all. You're still responsible for the car, even if it gets broken into or stolen.
Having damage protection can help, but no one wants to have to call the rental car company on vacation because the window is busted out. Avoid trouble altogether by parking the car smartly.
Be careful driving around in a parking lot to prevent an accident, but you should also park the car in a spot that is well lit, always keep the doors locked, and keep valuable items and electronics, even phone chargers, in a center console or in the trunk.
Driving a rental car can be scary. You don't want to end up paying more than you should because something happened to the vehicle while you were on the road. Follow these tips and you can return the car to the lot without incident.