The glamorous artist Lux Lyall has shared the video for her mesmerising fourth single 'Mad With The Moon', which will feature on her debut album VAMP, set for release on April 24th.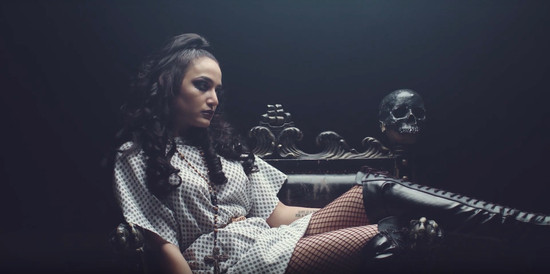 The track evolved from a heartbreak ballad to a fiery power anthem and the accompanying video shows her exorcising her demons and letting go of ghosts as she waltzes through the rich and expansive tones, reflecting on heartache, acceptance the importance of self-love.
https://www.instagram.com/luxlyallofficial/
'Mad With The Moon' is the fourth instalment from the up and coming starlet, revealing more of the allure and elegance contained within her debut record VAMP. Produced by Drew Richards, VAMP boasts an evocative style that is sweet with a hint of menace, drawing elements of old Hollywood noir charm and alt-pop laced with emotion and a hint of.