When Walter J. Tucker founded his company Live The Biz in 2016, his goal was simple; Provide independent artists and aspiring music executives with the insight to succeed in the music industry. But achieving that goal was not an easy task. Walter had to utilize the relationships he built over a ten-year span to lock in some of the music industry's biggest players to join his educational panels.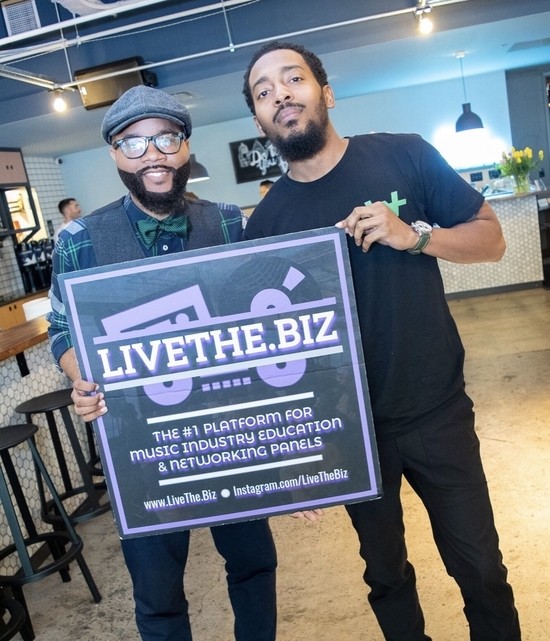 Fortunately, everyone Walter shared his vision with was aligned with the idea of paying it forward to those looking to succeed in the music industry. Once the big players lined up such as Sierra Lever (Associate Director of Marketing at Columbia Records), Adriana Cosby (Promotions Director 92Q) and Amy Birnbaum (Artist Relations Round Hill Music), the aspiring artists and motivated industry neophytes came lining out the door. Now, several years later, Live The Biz sells out panels across the globe and features some of the biggest speakers from major music brands including Atlantic Records, BET, Interscope, MTV, Roc Nation, Sony Music, VH1, and Universal Music Group.
Live The Biz has quickly become America's leading music industry education movement dedicated to teaching the business of the entertainment industry & providing a creative networking platform for young professionals, artists, students & music enthusiasts across the country. If you're interested in attending their next panel, you can learn more at – LiveThe.biz.