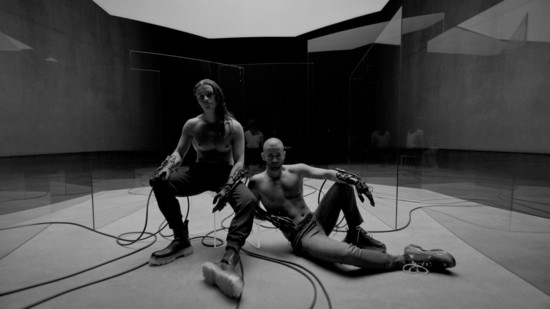 French electronic duo, neumodel, have returned with a brand new video for their single, "HAYAH" featuring Kiddy Smile, premiering today with Flaunt Magazine. The music video was directed by rising french director, Axel Morin. This is the first single to be released off their newly announced debut album titled Rock which is coming this Spring.
https://www.flaunt.com/content/neumodel-ft-kiddy-smile-hayah
"Lost amidst the thousands sounds coming to life each day, it's not easy to know where our music taste stands, and to know how to exist – not in the public eye but in our own eyes. We were born in the 90's and we grew up with Korn, Rammstein, Slipknot and Marilyn Manson albums…
Our album and the electro-rock sounds vibrating through it is a vivid tribute to this music that resonates with us and which still has a lot to say. It's not an homage to the artists per se, but it's more about tapping into a style that has the potential to revolutionise the music establishment – and to revisit this style.