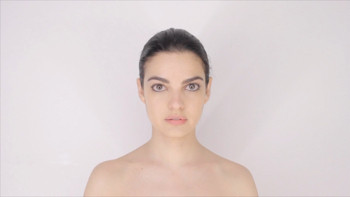 Following on from Winter 2019 release 'Talk,' which tackled a disconnection in the World that we live in, Mai Kino this week releases 'Swim', which takes a more positive outlook, a lullaby about birth and new life.
Mai Kino explains "I wrote it as a gift to my baby niece who was born a few days after my own birthday. I wondered what it must be like to come into this world for the very first time… the beauty and terror of the unknown."
If you met Mai Kino she'd tell you she was a sensitive child growing-up that felt like an alien. That meant she'd often lock herself in her room where she found music as a solace where she'd listen to the likes of Nirvana, Portishead & Billie Holiday. Later on, electronic music influences came from Laurie Anderson, John Cage, Mount Kimbie & Jon Hopkins among others. Music was something that made her feel connected. Through her background in dance, multimedia art, and a rare case of Synesthesia – where she is able to see music in colour, shape & movement – she creatives an immersive evocative sonic and visual world.