Living in an apartment or other small space when you are a musician comes with its own set of challenges. You not only have to worry about noise complaints from neighbors but also where you are going to store instruments, music and other equipment, which can be quite bulky. Here are some tricks you can use to mitigate this problem.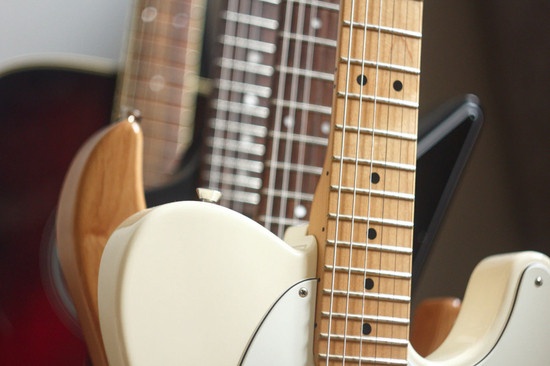 Clear Out a Space
The simplest solution, if possible, is to clear out a space for you to set up a dedicated practice area. This is especially true if you need space for larger instruments that are not especially mobile or able to be stored like drum sets. This option can be a challenge in small spaces but if you are dedicated to your music you need to try and make it work. Organizing your things more effectively can also be a good solution.
Use a Space for Multiple Purposes
One of the best ways to make room for instruments and music in a small space is to simply use your space for multiple purposes. For example, you can use your main room as a living room most of the time but pull out your instruments and equipment when it comes time to practice. This may require shifting items around and pulling them in and out of closets frequently, but it can help you make the most of the space you have available.
Use a Closet
When space is at a premium, you can transform your closet into a small music studio. This actually has several advantages because not only can the acoustics be better but you can make more noise without having to worry about bothering your neighbors. It is not all that difficult to make a small recording studio in a closet that can be quite effective. With a dedicated closet now available for storage as well, you can consider guitars for sale.
Get Rid of Other Things
If you simply don't have enough space to set up your instruments and store everything else you can start getting rid of things you don't need. Look in your closets especially and clear out things you don't use to make more storage room. Another alternative would be to rent storage space for items you don't use often until you have the opportunity to move into a bigger place, but this can be expensive and impractical if you aren't planning to move soon.
Small living spaces and apartments in particular are a problem for many musicians. There are not always easy solutions and you may have to get creative. Hopefully these tips will give you some ideas.