"The Norwegian songwriter and singer Siv Jakobsen seems to fill her tunes with a storm of lyrical tension, sung over a sea of instrumental calm" – NPR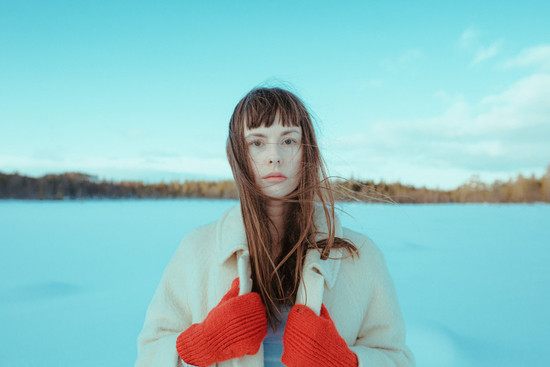 Siv Jakobsen sits in her Oslo apartment, waking early in the morning to the semi-light outside the window. The chill wraps around her as she settles to write, and write, and write. Come afternoon, as darkness encloses, she lights flickering candles and continues to write through to the evening. Safe and sound in her home.
Siv's forthcoming record via Norweigan label U OK?, A Temporary Soothing is set for an April 24th release date and was recorded with producer Chris Bond (Nick Mulvey, Ben Howard) and mixed by Zach Hanson (Bon Iver, Tallest Man on Earth, Waxahatchee). Due to heavy work commitments, Siv and Chris met in intense one and two week periods over the course of almost an entire year. This space between recording stints allowed Siv time to progress the album and build herself up to try bolder things. There was no rush to complete anything and no need to settle in order to do so. The sense of freedom and safety collectively created what could be seen as Siv 2.0., her growth and development captured on record.