There aren't many artists in the underground right now that are getting the kind of hype that Ronnue is, and if you've heard any of the new mixes for his single "Be Your Freak" (from the acclaimed and award-winning album Introduction 2 Retro-Funk), you know exactly why. Ronnue lets the beats come undone in "The Retro-House Mix," indulges in big funk rhythm with an even bigger bassline wallop in
"The Retro-Funk Mix" and turns a cavernously-equalized vocal into a stadium-rocking groove machine in "The Bounce Mix," never altering the harmony-powered centerpiece that made the album version of the song so powerful to begin with. "Be Your Freak" is a gateway to his artistry in more ways than one, and its presence is getting bigger seemingly every day.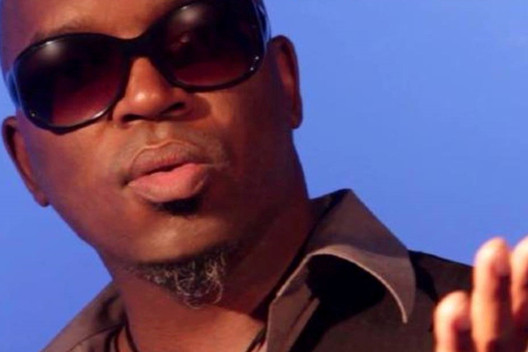 RONNUE ON TWITTER: https://twitter.com/Ronnue
Press attention isn't the only thing Ronnue has been getting lately – according to the January chart spots for "Be Your Freak" (#9 on Digital Radio Tracker's Top 150 Independent Airplay, #2 on NumberOneMusic Seattle, #19 on Top 50 R&B/Hip-Hop Airplay via DRT and #38 on Record World Magazine), the fans are responding awesomely as well. College radio, as many had forecast in 2019, has been a point of entry to a much larger audience for the songwriter in 2020, and though this didn't surprise me as much as it might have detractors of his sound – as few and far in-between as they seem to be – 130 radio adds in a single month is nothing for anyone to scoff at, regardless of the industrial context.
"SEX SHOOTER" on SOUNDCLOUD: https://soundcloud.com/ronnue/sex-shooter
Ronnue's upcoming release, a cover of the Apollonia 6 song "Sex Shooter" (from the Prince rock opera Purple Rain), is a bold homage to 80's urban pop recut for the distinguished tastes of a millennial listener, but much like the content we heard on Introduction 2 Retro-Funk, its just as forward-thinking as it is admittedly steeped in old school themes. "Be Your Freak" was inspired by Morris Day & the Time's "777-9311," and similarly to the patterned groove structure he employed in that track, he works around a classic funk blueprint from the get-go here, carefully accenting the beats with a melodicism that stands more on the pop side than it does R&B. Like looking through a kaleidoscope, there are a million colors intertwining at once in this song, evoking both memories of past jams and unparalleled thrills foreign to us beforehand at the same time.
RONNUE ON SPOTIFY: https://open.spotify.com/artist/3Ck5nyPslFzj1InJYUkCMa
With strong charting and an Album of the Year award from Indieshark Music Magazine freshly on his résumé, Ronnue is slated to be one of 2020's biggest success stories at the moment, with internationally-recognized accolades becoming a much more attainable goal as he develops his sound. He's running against some of the most prolific talent we've seen from the R&B, urban pop and melodic hip-hop genres in over a generation, but while the challenges ahead might seem like impossible mountains to most of us, he's sounding as swaggering as he ever has in his most recent recordings. He'll need that confidence in the next ten years, for most of which, my gut tells me, he'll be quite busy as an artist.
Gwen Waggoner