Sonomaris, a hard rock band from Los Angeles, CA, points to many grunge-associated acts as influences, and one can pick up on inspirations from Soundgarden, Alice in Chains and the like while listening to Initium. A track like "Fallen," which begins with melodic bell notes, includes a spoken word counter vocal running through it in places. This makes the track much more arty than typical hammer of the gods Led Zeppelin-esque music. Some of this track's lower noted moments also recall Korn at its darkest and dirtiest.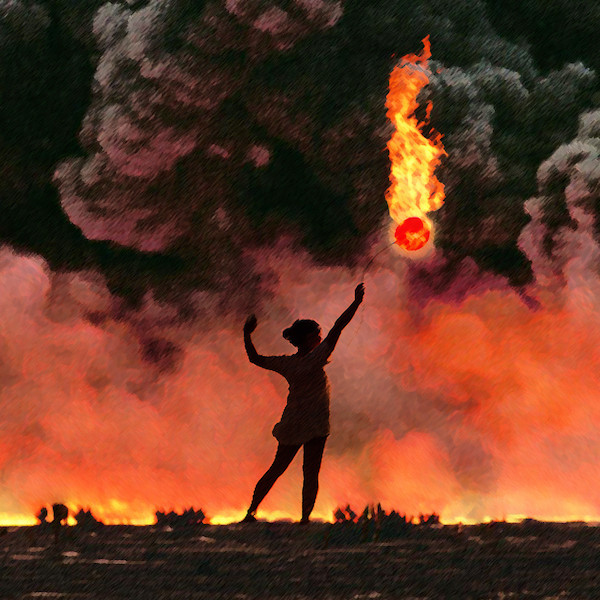 Make no mistake about it, though, this music rocks hard. Sonomaris is a quartet comprised of Jerry Gonzalez (vocals), Tyrone Thompson (guitar), Rick Trigueros (drums) and Rick Zaccaro, and project consists of six tracks. Though few in number, the release is nevertheless still lengthy. A few of these tracks clock in at over five minutes, while one is over seven minutes long. With its intellectual lyrics and complicated time signatures, Sonomaris is also a brainy, and verging on a progressive hard rock act.
While Gonzalez leads most of these songs with his gruff singing voice, the recording's finale, "Undone," with its rumbling bass line, also includes some lovely harmony vocals. This is an epic song, too, as it's also the one clocking in at over seven minutes. Additionally, it features some spoken word parts.
There are hard rock bands that appeal to fans of loud music. These are the kinds of fans and bands that believe banging their heads is an appropriate way to show appreciation for the music. Many of these listeners don't care all that much about the words. As long as songs, well, mostly rhyme, and the bass and drums lock into a lumbering groove that allows the singer to scream and the lead guitarist to shred with screaming solos, they're pretty much happy. Sonomaris, in contrast, creates the sort of music that can only be served loud. These are emotional songs with thought-out lyrics, which must be screamed more than whispered. Sonomaris, likely doesn't care if fans of its music swing their long hair around and bang their heads to the beat. More than that, though, they want listeners to actually hear what they're saying. This is the sort of hard rock that came out of the punk and progressive rock movements. These four probably dig Black Sabbath as much as the next metal head, but they also love Tool as much, if not more.
Then again, Led Zeppelin – one of the pioneers of metal/hard rock – was also one smart band. Therefore, the 'dumb 'n' loud' contingent is just one branch to a multifaceted musical tree. Sonomaris may share roots with less intellectual acts, but part ways with these others when it comes to writing lyrics. They want to do more than just party; they want listeners to think deeply, right along with them.
https://www.instagram.com/sonomaris/
The album's title derives from the Latin term for beginning. Perhaps, this album has something to do with some genesis or other. Whether it does have anything to do with that concept or not, doesn't really matter. The music is crushing and impactful and will stick with the listener for a long time after it finishes playing.
-Dan MacIntosh