Nothing changes your living or working space like the amount of light available. It can make a whole difference. However, choosing a window treatment option that balances your heat and light needs can be challenging. The bedroom, for instance, does not need as much light at night you get a better sleep when it is darker.
It is important to consider the best roller shutters for the Sydney weather before you make your final choice. You do not want the windows to be created in a way, which makes it uncomfortable for the inhabitants of the house. Adequate lighting, proper aesthetics as well as security are some factors, which you would need to consider. This will ensure that you are taking into account all aspects and making the choices appropriately.
Also, you can include glass splashbacks that look very attractive in your home or alternatively,you can utilise kitchen splashbacks to make your kitchen space look even more aesthetically pleasing.
Depending on the season of the year, this balance is crucial. You need sufficient heat in winter and keeping the house cool in summer. In the discussion that follows, we look into some window treatments you can put in use during summer to keep your house bright enough while allowing the house to cool down sufficiently.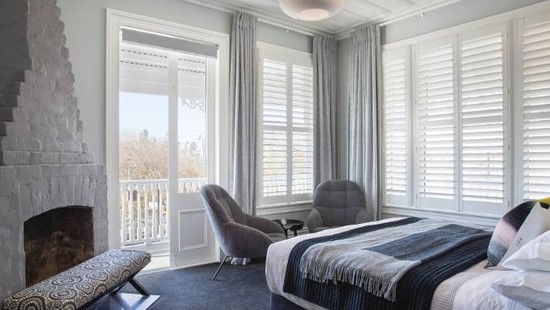 Roller Shades
Roller shades (also known as solar shades) help to keep light out without completely blocking the outside view. This makes them ideal for summer when it is too bright and you want to keep the inside much cooler. They are available in a wide range of colors and degrees of opacity. You can use roller shades for any room in your house. If you use them in your bedroom over the summer season, you have a better chance of making it darker and therefore offering a higher chance of better sleep.
Sheer Shades
Sheer shades are also a good option for window treatment, especially in rooms where privacy is not a bothering concern. They are translucent in nature and can be combined with shade blinds to enhance privacy. They will still help to filter light sufficiently when it is too bright outside.
Sheer shades can also be hard in a variety of colors, which you can use to create the desired environment in your room. A common practice in summer is leaving the windows open at night to allow cooler air to circulate. Although sheer shades will not completely offer privacy needs, they can still be useful.
Drapery and Curtains.
Draperies and curtains not only offer good window treatment options but also help to enhance texture, patterns, and color into your room. This treatment option offers you a chance to experiment with a wide variety of materials and styles and generally get as creative as you can.
Curtains are perhaps the most popular forms of window treatment, common and used in offices, homes and just about any environment. Combining opaque curtains with sheer shades gives you a chance to alternate between light moments and complete blackout when needed. You use sheer shades in the day time and combine them with opaque curtains at night.
Blinds and Shutters
This is also a common combination of window treatment options. However, it is important to note that all blinds are not the same and it is, therefore, important to pick the kind of blinds that work best with your room.
For instance, if your main concern is blocking light for better sleep, you will avoid thin, vinyl blinds. Instead, you may pick customized blinds from shutter company Gold Coast, made with a thicker material and more premium quality. You can even choose thicker dark vinyl or metal materials for your blinds.
Roller and Roman Shades
Roller and Roman shades make an effective combination of cost-effective window treatments. Roman shades are cut out of fabric that is evenly assembled into folds. They can be created into a variety of colors, materials and weave designs. When you want a higher control of light and heat, heavier material is most suitable for your room.