The 1960s are back. Whether you once lived through this exciting decade or are just a fan, decorating your bedroom in vintage styles is a great way to add some fun to your home's design. While you might get by with using a shag rug instead of replacing the carpet, there are some items that are absolutely necessary to achieve the look you want. These four pieces of decor will make your room look like an authentic version of the ones you would see in the '60s.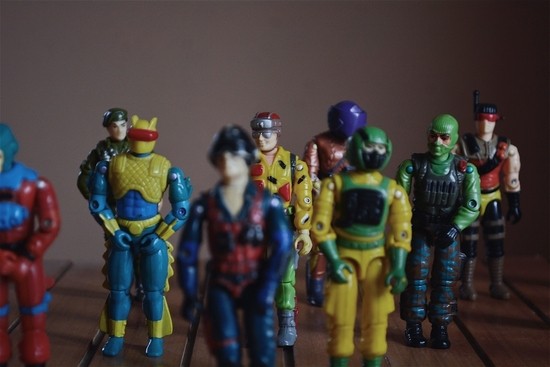 Get Some Hippie Wall Art
This decade was all about peace, love and harmony, which means that your decor will not be complete without a few hippie flowers, hearts and peace signs. You can paint these symbols on canvas to create unique pieces of wall art, or you can look for some beautiful tapestries to hang from the ceiling down the walls. Finding some vintage hippie wall art will take your '60s room décor to the next level and give you plenty of opportunities to mix and match your own personal style in with your bedroom decoration.
Showcase Original Collectible Toys
The 1960s were a time when some of the most popular toys became a hot commodity. You can give your themed room a sense of whimsy by adding in your favorite toys, such as Hot Wheels or Transformers G1 toys. In addition to indulging your sense of nostalgia, you'll also discover that these toys serve as a unique conversation piece that people notice. Vintage toys can give your room a sense of the past and a unique way to display your own passions and celebration of pop culture and fun.
Add Some Door Bead Curtains
Beaded curtains were another common piece of decor back in the '60s, and you can still find versions of these available today. You can choose beaded curtains that are made from natural wood if you prefer a more eco-friendly vibe, or you can go for bright and bold curtains that are made from glass or plastic beads. Either way, you'll definitely feel like an authentic flower child each time you walk through your bedroom door.
Finish It Off with Tie Dye
A 1960s theme room just wouldn't be complete without at least one piece of tie dye decor. If you prefer to keep the flashy colors muted, then opt for a smaller piece of decor such as a throw pillow. Alternatively, you can make a big statement with a tie-dye comforter in your favorite colors. Pretty much everything can be tie-dyed, so be creative! This is a good way to let your personality shine through what you pick to make rainbow or swirled.
You might not be able to turn back the hands of time, but you can turn your bedroom into a 1960s time machine. As you add your finishing touches, remember that every detail matters. From adding in toys to outfitting your bed with tie-dyed linens, your bedroom's design should be fun and resonating with a sense of comfort that leads to sweet dreams.
Brooke Chaplan is a freelance writer and blogger. She lives and works out of her home in Los Lunas, New Mexico. She loves the outdoors and spends most of her time hiking, biking, and gardening. For more information, contact Brooke via Facebook at facebook.com/brooke.chaplan or Twitter @BrookeChaplan