"Keep On Walking", the first single off his S/T album, is a warmhearted twelve-string ballad that winds through the pastoral meadows of the Mind. Drawing from the recesses of self-reflection, the song takes an honest assessment of the past and looks for promise on the road ahead. Uplifting yet pensive, we find Cervantes coming of age, accepting the twists of the road, and admiring the scenery of the ride more than the destination.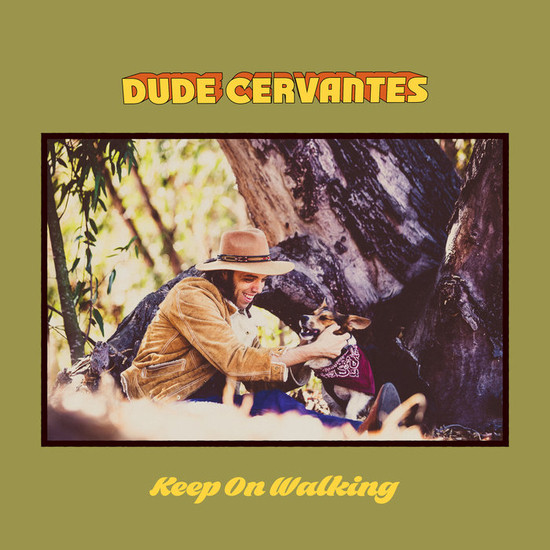 The music video for "Keep On Walking" opens a window into Cervantes' personal life. Accompanied by his girlfriend and their corgi, Cervantes takes the viewer on a saunter through the Otay Lakes Nature Preserve. Not far from the Blind Owl warehouse where they currently reside, the preserve is a sanctuary for escaping the humdrum of the industrial sprawl. Here amongst the tall grasses and swaying eucalyptus trees a man and his family can unravel the heart and relish in the journey.
Dude Cervantes will be releasing All By Myself February 14 and his S/T in the fall of 2020 through Blind Owl.