Boston's Best Not Broken has built a reputation for high energy shows and catchy, power pop/rock original songs. Drawing from Brit Pop, Alternative Rock, New Wave, and their own unique brand of singer-songwriter sensibility, the band crafts soundscapes that appeal to fans of artists ranging from The Killers to Ed Sheeran. Their thoughtful and, at times amusing, lyrics match the upbeat nature of the instrumentation, creating a fresh musical odyssey that is infectiously fun. Their live performances showcase the band's contagious energy and often evolve into interactive dance parties where the onstage antics compel fans to rock out and let loose.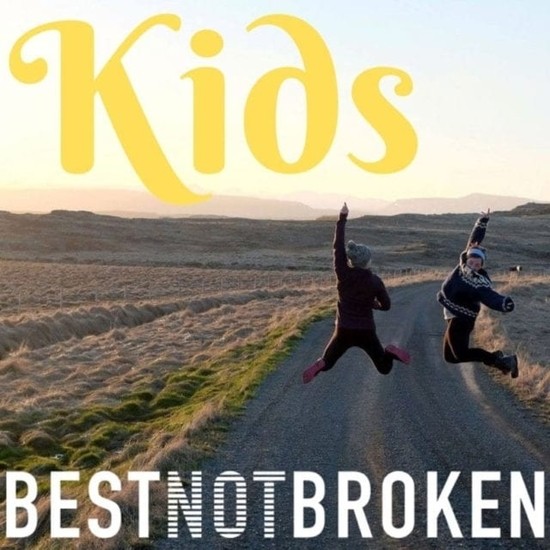 As a 2016 New England Music Awards winner, Best Not Broken has earned radio airplay with "Tell Me That You Want Me", "Faster", as well as the recently released "Red Flags". The band has several videos to their credit, including the release of the video-single "Brain". Best Not Broken has performed with legendary rockers like Pat Benatar, Little River Band, Goo Goo Dolls, Train, Gin Blossoms, and Jefferson Starship as well as contemporary chart-topping artists like Jason Derulo, Brick + Mortar, and Matt Nathanson. They have played major venues all over the Northeast including the Blue Ocean Music Hall, The Middle East and Brighton Music Hall in MA, The Aura and Maine State Pier in ME, The Bitter End, Rockwood Music Hall and Parkside Lounge in NYC, the Casino Ballroom, Tupelo Music Hall and Bank of NH Pavilion in NH, The Grape Room in PA, Celebrate Fairfax Festival in VA, and The Met in RI.
Best Not Broken is Eric Jackson (vocals, guitar), Mark Oswald (bass, vocals), Carlo Carluccio (drums, percussion) and Brian Eyberg (keyboards). The band's debut EP, Somewhere Good, produced by Boston music legend David Minehan, put them on the map in compelling fashion. Their follow-up EPs, Falling In and When Yesterday Comes, also produced by Minehan, show a band that has continued to mature, while maintaining the hooks and grooves that originally set them apart.
Best Not Broken's newest singles, "Kids" and "Red Flags", embody their latest evolution of sound. The band is currently planning new recordings and touring throughout the Northeast.